We all use Google Translate to translate things from one language to another. But do you know how accurate is Google Translate?
So I had this random thought when I had my class! What if the words we learned from Google Translate are wrong? What if the results are far from accurate?
In this article, I will explain what makes google translate so great and why sometimes it is not perfect.
There are a lot of "What ifs," but I hope that by the end, you'll understand what I'm trying to say.
How Accurate Is Google Translate? Is It Really Reliable?
Google Translate is an excellent tool for learning a language and translating documents. However, it's not 100% accurate (at least not yet). It's not perfect, and it has its limitations.
It can't translate everything perfectly, and it certainly can't translate everything accurately.
You can use it to translate websites or apps into other languages. For example, Spanish, French, Italian, etc.
Google Translate is so popular because it gives you a rough idea of the translation in any language.
It uses its algorithm and machine learning database. They predict what will come out of your mouth in the future. It's based on previous translations.
But sometimes things go wrong. It may happen when you translate a word that doesn't exist in both languages being exchanged.
For example, "cat." English only has one letter for "c," while French has two letters for this sound (ce). Saying "caat" could end up meaning something totally different than what was intended!
How Does Google Translate Work?
Google Translate uses machine learning, neural networks, and statistical machine translation. It uses a variety of other techniques to get the best possible results.
The way it works is that Google's servers analyze text in two languages. Then translate this into another language.
This uses statistical methods based on how similar the two languages are. This means that as more people use Google Translate (the service), it will improve over time.
This is because there will be more data available for them to use when doing their translations. It's free but only works if you have an internet connection. If not, then it's not going to help you at all.
How Does Neural Network Work?
A neural network is a group of interconnected computer processors. This network learns from millions of hours of audio and text data to translate languages. This goes without relying on human translators.
Google's system uses two types of neural networks:
– One type is for translating words and another for understanding sentences.
The first is the "language model." It's trained on billions of words. This helps to recognize common phrases in different languages like "I'm hungry."
– The second one is "word embeddings." It focuses on recognizing single words rather than whole sentences or paragraphs.
How Accurate Is Google Translate – Better Than Nothing
Google Translate is not a replacement for human translators, nor should you rely on it as such.
It's merely a tool that can help you learn a language and increase your knowledge of the world. But you shouldn't use it as an absolute truth in itself.
Google Translate isn't perfect. There are many things it doesn't understand or understands incorrectly. This happens especially when translating between languages.
However, this doesn't mean you should stop using Google Translate. It can still help get some basic information across without too much trouble!
Google Translate – One Of The Best Translators?
Google translate is one of the best translators available in some cases, but not always.
It can translate from over 70 languages and dialects, so it can be used to translate any type of text in any language.
Google Translate gives you a choice between several "translating engines." These work together to provide translations for you.
The most common engine used by Google Translate is "Google Neural Machine Translation."
Google Translate – Not A Human Translator
As mentioned earlier, Google Translate is not a human translator. It's important to remember this. The algorithm relies heavily on context.
For instance, you are translating from English to French. If there are no cultural references in your sentence, the translation process will be easy.
In this case, Google Translate will be unable to provide an accurate translation.
So, if you want more than just the bare bones of what you're trying to say, add extra information to your sentence.
This will help Google understand what they mean before using their machine learning algorithms. It will also help translate them into another language or culture!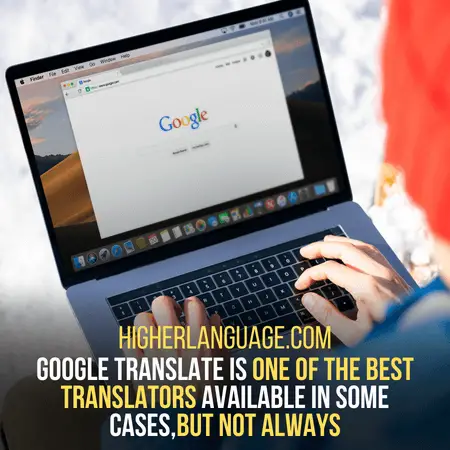 For example, if someone asks, "How are things?" they could also mean something like, "How did things go last week?"
How Accurate Is Google Translate – In Terms Of Words And Phrases
Google Translate can translate words and phrases better than your average dictionary. But it's not always true.
The reason for this is that Google Translate uses machine learning technology. This technology improves its translation ability.
So, to translate something accurately, use the original language instead of English.
Google Translate Accuracy – Missing Punctuation
Pronouns, conjunctions, and other parts of speech are all important to make a sentence. Google Translate is not perfect at translating these parts of speech.
For example,
If someone says: "I love you," they may want their partner to know exactly how much they care about each other.
There needs to be some kind of punctuation at the end. This would help people understand what was said by both parties involved here.
Google Translate – Can Be Hit Or Miss
Google Translate is not 100% accurate, but it's a great tool to use. This is helpful when you're traveling. It can also help if you want to understand the language of the country you're visiting.
It's not always accurate, though. If you're looking for an exact translation, don't rely on Google Translate!
What is Accurate Translation – Why So Hard?
Translation involves a lot of complex algorithms, and it's not always perfect. The computer is programmed to translate. But it doesn't understand the context or the meaning of words.
Translating from one language to another is very complicated. There are many different approaches that can be taken.
Accurate translation definitely involves much more than simply swapping words for their equivalents.
It also involves understanding the context and what you're trying to convey. It doesn't always work perfectly.
So when you see something in a foreign language on Google Translate, it may be translated poorly.
This is because there are so many things that go into making up what we call "a proper sentence." It involves grammar rules, punctuation marks, adjectives vs. nouns, etc.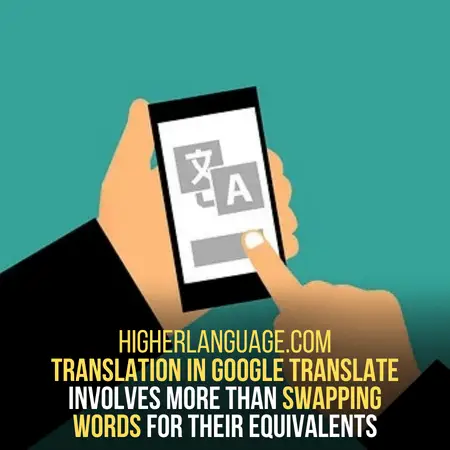 It is difficult to translate from one language to another. This is especially when there are linguistic differences between them.
This is because the meaning of words can change depending on where they are used and who uses them.
Accurate translation definitely involves much more than simply swapping words for their equivalents. It also involves understanding the context and what you're trying to convey.
Heavy Use Of Other Languages
Google Translate can use up to 100 languages, so it is important to know what languages you are going to be using.
If you only want one language, Google Translate might be able to translate your document. This may not work well while translating many different documents into different languages.
The program uses many other sources of information. These include dictionaries and historical texts from around the world.
Google translate works better for some languages than others. Google translate works better for some languages than others.
This means translating something into French or Italian will get the job done more accurately than in a language with fewer words.
1. English to Spanish:
According to a report, Google Translate is about as good as a high school sophomore. The software giant says the translator is improving by leaps and bounds, but it still has some way to go.
Google Translate doesn't know the language or culture of every group or country.
Consider translating something from English into Spanish. You'll often get gibberish back instead of a coherent sentence.
This is because there's no context for what they're saying. This may also be because they're talking about something completely different.
If you have been using Google Translate at all recently, you may get outdated information.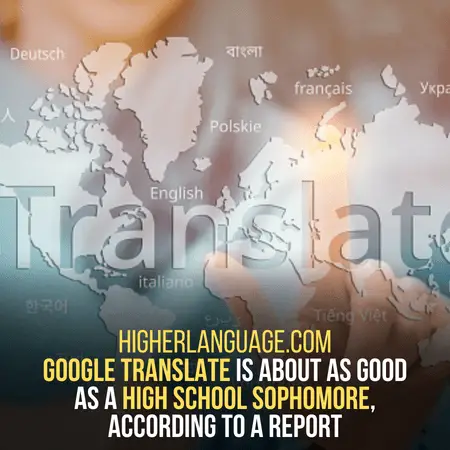 Google continues to improve its technology (and add more languages). Older translations tend to become obsolete over time.
That said: Google Translate isn't perfect when translating between different languages. But it's still better than nothing!
2. English to Turkish – Dreadful
Google Translate's English-to-Turkish translations are dreadful.
Google Translate is not recommended for Turkish translation. It's not the only option, but it's definitely the least recommended one.
Google Translate isn't recommended for any language pair translation. There are many other options that can give better results than Google Translate.
3. English to Tagalog:
Google Translate's accuracy greatly varies among languages. One of its weakest language pairs is English to Tagalog.
Google Translate can still be helpful when communicating via this language pair. But you should not use it for business or legal translations.
In addition to its poor translation quality, Google Translate also has some limitations. These make it difficult to use with confidence:
The translation engine is unable to handle idioms and other linguistic patterns. These patterns are common in Tagalog-speaking countries.
For example, the word "sosyal" (social). This word means something completely different in English than it does in Tagalog.
"Sosyal" in English refers only generally to relationships between people. However, "social" commonly refers to specific social classes or organizations.
Conclusion:
Google translate is a great tool for translating words and phrases. But it doesn't always work perfectly.
Generally, we think that Google translate is pretty good at translating between languages. It is a great tool to use when you don't have time to look up proper English translations in Wiktionary.
But it needs some work on getting more accurate over time as well.
It does require some time and effort on the part of not only the translator but also their audience. They would wait longer than they would like before receiving their translation back.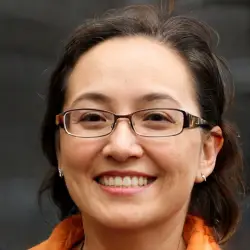 Latest posts by Elizabeth Williams
(see all)