The Turkish language belongs to the Ural-Altaic linguistic family. Thus, languages similar to Turkish have always been important for learners. 
By gaining knowledge of these languages, you will become more confident in your speech. Moreover, you will get a brief yet informative description of languages similar to Turkish.
9 Languages Similar To Turkish
Turkish is a significant language because of the sheer number of people who speak it. Seventy-five million people speak Turkish as their first language. 
That makes it one of the globe's 15 most widely spoken first languages. There are also some languages that have some common features to Turkish. 
Below are some languages similar to Turkish. Let us read to learn more about these languages and their significance: 
1. Azerbaijani- One Of the Languages Similar To Turkish:
Azerbaijani is Azerbaijan's official language. The majority majorly speaks it of the country's people. Moreover, it is essential to note that Azerbaijan's population is 90% Turk (ethnically). 
Both languages are more grammatically similar. During the Seljuk Empire, Turkey and Azerbaijan shared a border. In the study, 40 native Azerbaijani speakers in Iran were also exposed to Turkish. 
That is done by using short videos taken from Turkish TV shows. Is not that interesting to hear? Turkish and Azerbaijani speakers can communicate to some level. 
Both languages have significant diversity and are mutually intelligible to some extent. Thus, it is easier for an Azerbaijani speaker to grasp Turkish than the other way around.
2. Uzbek Language:
Uzbek is the second most commonly spoken Turkic language after Turkish. Approximately there are 34 million native people in Uzbekistan.
According to an 11th-century linguistician, Uzbek belongs to the Karluk Turkish dialects. On the other hand, Anatolian Turkish belongs to the Oghuz Turkish dialects.
There are also two types of words in Uzbek: nominal and verbals. Uzbek is around 50% comprehensible. Often, the pronunciation differs somewhat. It has:
– No articles 
– No noun classes that is null subject and agglutinative 
– Subject-Object-Verb is the word order
3. Hungarian Language:
The Hungarian language is a part of the Uralic language family's Ugric subgroup. At the same time, Turkish is a member of the contentious Altaic language family. 
Nonetheless, Hungarian has had some contact with Turkic languages. The vocabulary effect can be easily observed. Many similarities exist between Uralic and Altaic languages:
– Harmony of vowels
– Oriented to the suffix
– No plural form after a number, such as two cows.
– No genders such as it, she, or he.
Both languages are Asiatic, and they come from the same region. They are from the same steppes, so there are cultural parallels.
Turkish and Hungarian are also comparable in terms of typology. Both are agglutinating languages with vowel harmony and a large vowel inventory. 
4. Is Finnish Among The Languages Similar To Turkish?
Finnish is a Finnic branch Uralic language. Most Finns and ethnic Finns living outside of Finland speak this language.
These are agglutinative languages with a heavy emphasis on vowels and harsh consonants. Both have no gender in the grammatical sense. 
In Finnish, the aggregation of affixes to verbs, nouns, adjectives, and numerals is common. That is a synthetic language. 
Finnish has a nominative-accusative morphosyntactic alignment, but there are two object cases:
– Accusative 
– Partitive.
Aside from that, many words are similar in Turkic and Uralic languages, such as Finnish. That is due to the fact that Finns and Kygyzes were neighbors for thousands of years. That was before Finns ventured into Europe.
5. Mongolian Language:
Mongolian and other Siberian East– and Southeast-Asian language groups have connections to Turkish. It also has other Turkic languages.
Grammar, morphology, and syntax are pretty similar. There are a lot of similar vocabulary and cognates. If this is from a recently shared proto-language, it is debatable.
Turks and Mongols share many of the same cultural values. They are both nomadic people who have affected each other's way of life in various ways. 
According to studies, both countries' vocabularies also share certain commonalities. Many loanwords from Arabic have entered both vernaculars.
Verbs have a stem and an ending in Mongolian. The present/future tense is basically produced by adding нэ, на, нo, or нө. For different pronouns, these do not alter. 
The lone exception is reduplication, an agglutinative, virtually entirely suffixing language. Mongolian also lacks gendered nouns and definite articles such as "the." The majority of suffixes consist of just one morpheme.
6. French Language:
Turkish borrows a startling number of words from French. That is, despite the fact that it does not belong to the Indo-European family of languages. 
Apart from Arabic, French is the language that gives the most loanwords to Turkish. While most loanwords have a "genuine Turkish" equivalent, there are a few exceptions.
Many words from Arabic and Farsi were from the Turks in the past. They began using French terms 150 years ago.
There were over 5,000 French loanwords in the Turkish language. It was at one point near the end of the nineteenth century. 
Many of these words depict bourgeois life in towns. Moreover, they were precisely adapted when Turks came to settle in cities.
7. Kazakh Language:
Kazakh is a Turkic language from the Kipchak branch of the Turkic language family. Kazakhstan's national language is also Kazakh.
The Old Turkic script was used to write the earliest known written records of languages. That, too, was closely related to Kazakh. 
Except for a few words of foreign origin, Kazakh has tongue-root vowel harmony. There are 12 phonemic vowels in Kazakh, three of which are diphthongs. 
Kazakh possesses vowel harmony (called "soft and hard vowels" ) like all Turkic languages. Turkish and Kazakh share a 60-70 percent commonality in their languages. 
On the other hand, Turkish has a milder pronunciation than Kazakh words. Thus, that requires some hard consonants. Many words have nearly identical meanings and are also pronounced similarly.
8. Turkmen Language:
Turkmen is a member of the West Oghuz branch of the Turkic language family. That also includes Kazakhstani, Turkish, Azerbaijani, and Kyrgyz.
Turkmen is so similar to Turkish that linguists believe these languages are interchangeable. Turkmen, like many other Turkic languages, features vowel harmony.
Moreover, it is an agglutinative language. The suffixes and prefixes are the same in these languages. The older the words, the more likely they are to sound alike.
The Turkmen word for child is "çaga," while the Turkish word is "çocuk." When we check up the word "çağa " in the Turkish dictionary, we find it has the same meaning but is an old one. It is not widely used any longer. 
Both of these languages have various common pronunciations. But, a foreign ear could mistake them for each other due to their similarities. Moreover, they are linguistically similar languages with a common vocabulary.
9. Urdu Is Among The Languages Similar To Turkish:
Urdu is a South Asian Indo-European language. Moreover, that belongs to the Indo-Iranian branch of the Central Zone. It is also regarded as Indo-European by Ethnologue (a comprehensive language catalog). 
The word 'Urdu' comes from the Turkish word 'ordu,' which means 'army.' There are several terms in Turkish that have the same meaning in Urdu.
Some words have different pronunciations, but the meanings are the same. For example:
| | | |
| --- | --- | --- |
| ENGLISH | URDU | TURKISH |
| Happy | Khush | Hoş (ş=sh) |
| World | Duniya | Dünya |
| Love | Mohabbat | Muhabbet |
| Justice | Adalat | Adalet |
| Curtain | Parda | Parde |
| Enemy | Dushman | duşman |
Some of the words have somewhat different pronunciations, but the meanings are the same. The SVO order is the same in both languages.
Another similarity is that both languages contain elements of Persian and Arabic.
Let's Wrap It Up:
Turkish is a beautiful yet immensely populated language. It isn't as difficult to learn as many other languages.
That is because of its simple alphabet, pronunciations, and well-organized sequence. Moreover, learning languages similar to Turkish have their own significance.
If you know any of these languages, learning Turkish is also simple, and vice versa. Learning these languages also allows you to put your thoughts to work in a useful way.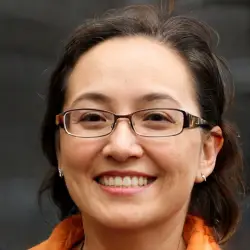 Latest posts by Elizabeth Williams
(see all)