Over 10 million English-speaking tourists visit Mexico yearly. But do people speak English in Mexico?
English is not that widely spoken in Mexico. But let us look at different aspects and reasons why English is spoken in Mexico.
Do People Speak English In Mexico?
Since Mexico is on the Southern border of the USA. Most people assume that English gets spoken quite widely in Mexico.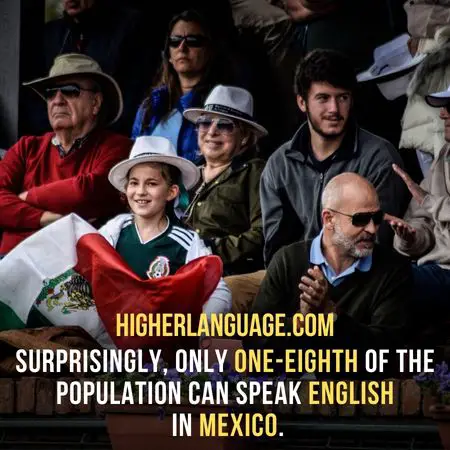 But that is surprisingly not the case. For example, only one-eighth of the population can speak English in Mexico.
Mexico is still one of the famous tourist locations. Hence, you can find English speakers mostly in big cities and famous tourist locations.
What Percentage Of English

Is Spoken

In Mexico?
According to the statistics, about 12% of the total population of Mexico can speak English.
Mexico ranks 92 out of 112 English-proficient countries. About 96% of the population speaks mostly Spanish.
The 12% of English speaking population is in the towns around the borders or big cities.
Suppose you move towards smaller towns or cities away from the border. You will not easily encounter an English-speaking native.
6 to 19 million natives have some proficiency in English in Mexico.
While the total population of Mexico is 128,932,753, making it the 10th most populous country in the world.
How

Widely

Is English Spoken In Mexico?
You would meet the most English speakers in the northern areas of Mexico, near the border of America.
The big cities get the most tourist traffic yearly. As a result, they also have many English-speaking natives.
That is because the people in the tourism industry mostly speak English. That way, they can interact with foreigners easily.
Languages Spoken In Mexico
In 2003, the Mexican congress approved the general law of the linguistic right of indigenous people. This law gave each indigenous language an equal status as Spanish.
Spanish is the most spoken language in Mexico. But there is a total of 68 national languages in Mexico.
If you add the count of dialects, the number reaches 345 languages. But about 130 have vanished already due to lack of use.
Is English Taught In Schools In Mexico?
Only 20% of the population participates in learning English in schools.
Even then, the teachers and instructors must be more proficient in English.
Some of the private institutes provide quality education in English.
In colleges, mostly the subjects are taught in Spanish. Only technical programs like science related are instructed in English.
So, finding a college that provides courses in English is challenging.
Is English The Language Of Business In Mexico?
Sadly English is not the language of Business in Mexico. Therefore, most communication in the field of business gets done in Spanish.
Some business representatives might speak English, but they need to be more fluent in it.
As a result, to conduct any business in Mexico, you would need a translator to help you communicate.
Top 5 Cities In Mexico With the Most English Speakers 
Although English is not that widely spoken in Mexico, some cities are an exception.
These cities are either big major cities in the country or are tourist attractions.
Either way, they have a bigger number of natives that can speak English. Hence, if you travel to these cities in Mexico, you will have no trouble with communication.
The top five cities in Mexico with the most English speakers are as follows.
1. Mexico City:
Hence many foreigners move there to live. It is famous as an ideal retirement option.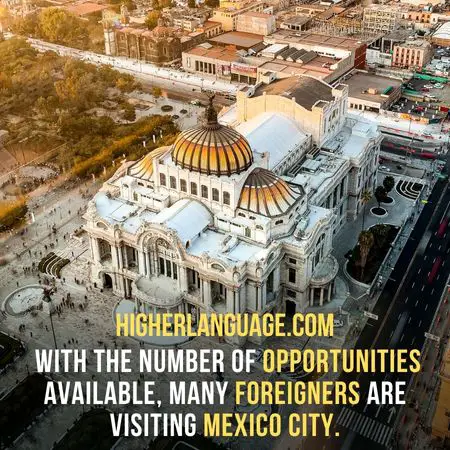 Moreover, there are plenty of job options too. With the number of opportunities available, many foreigners are visiting Mexico City.
Hence, the number of English speakers is high there.
2. Ensenada:
Ensenada is a seaside city close to the U.S. Many tourists visit Ensenada yearly.
Many natives in Ensenada can speak English. Therefore, not only tourists but many foreigners live in Ensenada.
It is a beautiful city with lots of opportunities. And with Engish speaking community, it is a great traveling spot in Mexico.
3. Tulum:
Tulum is a place you can travel to within budget and get all the luxuries. It is a laid-back town with a hassle-free environment.
Because of its peaceful environment, it has become a tourist destination.
There are many tourism companies in the city. These companies have English-speaking staff that you can communicate with.
4. Puerto Vallarta:
Many people from U.S and Canada travel to Puerto Vallarta for vacations. Especially during winter, to avoid the cold.
Hence, Puerto Vallarta has many English-speaking natives and foreigners living. So, you will be safe if you plan to travel there.
5. Guadalajara:
Guadalajara is the second most populated city in Mexico. It is also a city with many English speakers outside of Mexico City.
It is famous as the city where mariachi music came into existence. Hence there is also a lot of tourist attraction.
Can You Get By Speaking Only English In Mexico?
Many Americans yearly spend their vacations in Mexico. Especially during winter to avoid the cold since Mexico has warmer weather.
So, because of the tourists and business representatives visiting Mexico. There is a large number of English speakers in bigger cities.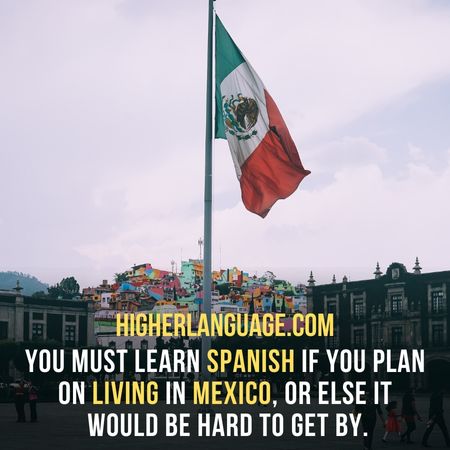 If you plan on living in Mexico, then you must learn Spanish. Otherwise, it would be hard to get by.
The Expatriate Communities Living In Mexico
The cost of living in Mexico is about 50% less than in the United States, making it a perfect place to retire.
Because of its low living expenses and job opportunities. Many expats choose to live in Mexico.
Moreover, the weather is warm and sunny, and Mexico is famous for its food. These things make it an attractive place for expats to move to.
Final Thoughts:
Conclusively, do people speak English in Mexico? Yes, but not as wide as most might think.
Only the cities on the border of the U.S or those that get a lot of tourist traffic have the most English speakers.
So, traveling to Mexico, you won't have any trouble communicating. That is if you stick to the places with most tourists.
But, if you plan on living there, learning Spanish is advisable. Otherwise, it would be challenging to communicate.
FAQs
Q1. What Problems Do English Speakers Have In Mexico?
If you travel to any country, language is the biggest hurdle. The same is the case in Mexico. It cannot be easy to stay in Mexico longer without knowing Spanish.
Most English-speaking foreigners have trouble communicating the longer they stay there.
Miscommunication can make things difficult. People can take advantage of you, or you can get lost.
Lastly, you won't be able to build relationships because language would be a barrier. So, it is advisable to learn some Spanish before you visit Mexico.
2. Are The T.V Shows In English In Mexico?
Most of the T.V shows in Mexico are in Spanish. But Mexicans do enjoy English films and shows.
People watch English movies in cinemas or on television. They are either dubbed in Spanish or have both English and Spanish dub.
3. Are The Road Signs In Mexico In English?
Almost all the road signs in Mexico are in Spanish or just images and signs.
So it is best to learn the road signs before driving around Mexico. Or let anyone else drive and guide you around.
Most of the signs are quite similar visually to the signs in America. So you can guess what the sign means.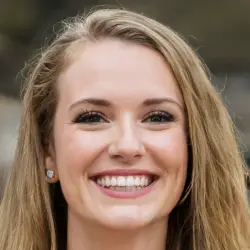 Latest posts by Sylvia Simpson
(see all)