Israel is a country that has a blend of cultures and languages. But do people speak English in Israel?
For English speakers traveling to Israel, it is a big question. So, let us reveal and explore the answer together.
Do People Speak English In Israel?
English has become a global lingua franca in the modern world. Hence, its importance is increasing day after day.
Even in Israel, English is becoming a famous second language.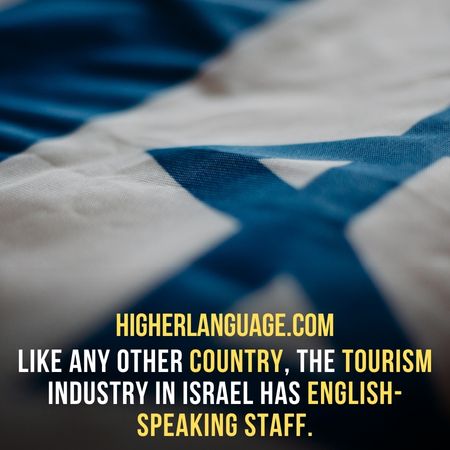 Its importance is increasing in education and diplomatic affairs. Moreover, like any other country, the tourism industry in Israel has English-speaking staff.
Most tourists prefer to use English since learning the native language can be hard.
What Percentage Of Israel Speaks English?
2% of the total population of Israel speaks English as their native language.
However, 85% of the population can speak English to some extent. That means 6.2 million people in Israel can speak English.
That is a pretty high proportion compared to some other countries. Therefore, you can easily find English-speaking natives while traveling to Israel.
How

Widely

Spoken Is English In Israel?
According to recent statistics, 5 out of 6 people in Israel can communicate in English.
The big influence of English in Israel is due to different reasons. Firstly, English is taught in Israel as a second language.
Secondly, tourism is one of the thriving businesses in Israel. Many English-speaking tourists visit big cities in Israel yearly.
The natives in these cities and the tourism industry staff are all well-spoken in English. That is mainly because of the interaction with the tourists.
This interaction gives them the exposure to English that is necessary.
Lastly, many English T.V shows and media are commonly watched by the public. That also gives them exposure to the language.
Hence, English is quite widely spoken in Israel.
How Do Israelis Speak English So Well?
One of the main reasons Israelis speak English so well is. That the country uses English as its main language of instruction in schools.
That means that Israelis get exposed to and learn how to use English from a very young age.
In addition, Israel is a popular destination for tourists from all over the world. So many Israelis know how to communicate with English foreigners.
Languages Spoken In Israel
Israel is one of the youngest countries in the Middle East. It has various ethnicities and religious groups living in it.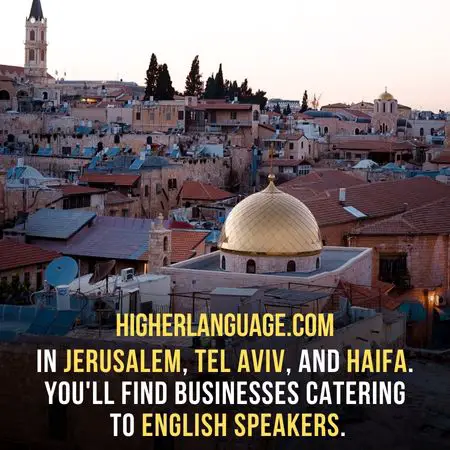 With this diversity also comes linguistic diversity in the country.
In 2018, the Israeli Government declared Hebrew as the country's official language. The main reason for that is that most population is Jew.
But the four main languages used in Israel are Hebrew, Arabic, Russian and English.
Hebrew is the most spoken language because of its religious value to the Jews.
Arabic is also one of the most spoken languages in Israel. That is because it was the official language in the past; hence, many natives still use Arabic.
English is the main language because of the impact of colonization. But also due to the increasing value of English in the modern world.
Lastly, 20% of the population speaks Russian. That is because of the mass immigration of Russian Jews into Israel.
A survey done in 2011 by Government Social reports that the population over 20 years of age in Israel reports their native language as follows.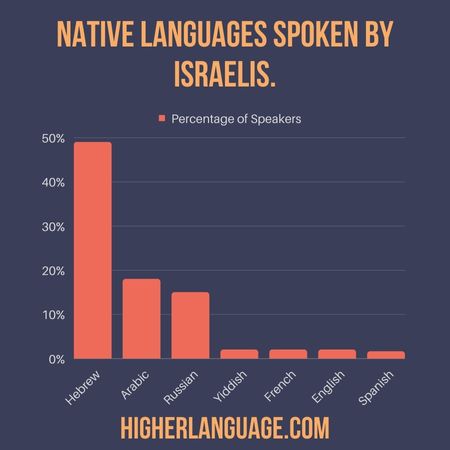 Role Of the English Language In the Education System Of Israel
The Government of Israel acknowledges English to be an important language. Because of that, English gets promoted in schools and colleges.
English is a mandatory language to learn in schools for both Arabic and Hebrew-speaking students.
English gets taught in primary schools onward to High schools as a compulsory subject.
The language of instruction in schools is Hebrew. However, in some Arabic schools, Arabic is the language of instruction.
Some college grad programs use English as the language of instruction, but most use Hebrew.
For expats, many schools are present in Israel to teach in English.
Can You Get By

Just

English In Israel?
Most jobs require you to speak English as an important skill. So, working in Israel, where you can only speak English, is not a big issue.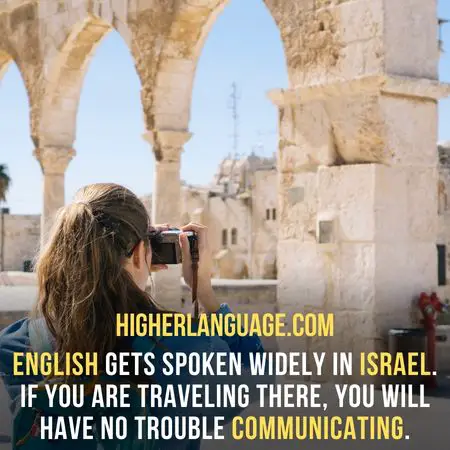 Moreover, since English gets spoken widely in Israel. If you are traveling there, you will not face many problems in communication.
But if you plan on living in Israel, you will probably need help with just English.
That is because you will have to interact with people who might not speak English. That way, miscommunication can happen.
So it would be easier to learn Hebrew or Arabic before living there.
Moreover, there are expat communities in Israel and cities with more English speakers. So, choose where you plan on living wisely.
Use Of English In Business And Everyday Life In Israel
Many businesses in Israel get conducted in English. That is especially true in the high-tech sector.
In addition, more and more Israelis are learning English as a second language. As a result, you'll find that many people in Israel can speak English quite well.
So if you're planning a trip to Israel, don't worry about not knowing Hebrew. You'll still get by just fine if you know English.
Various Ethnicities Living In Israel
Many persecuted Jews from various parts of the world have migrated to Israel over the years.
Because of that, Israel has a blend of ethnicities and languages.
Among these ethnic groups largest is of Jews, that is 75%. Non-Jewish Arabs are about 20%. And the rest of them are of different ethnicities.
Cities Of Israel With the Most English Speakers
In cities like Tel Aviv, Jerusalem, and Haifa. You'll find that a large portion of the population speaks English.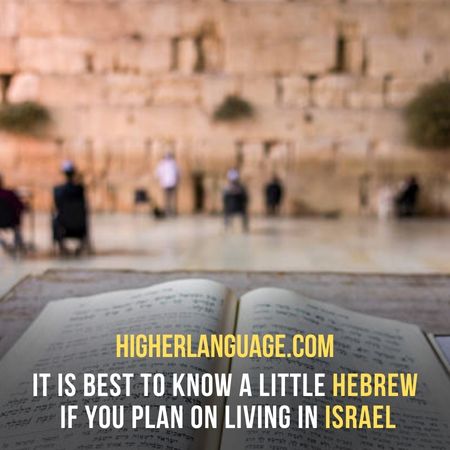 That is because many immigrants from English-speaking countries are settled in these cities.
In addition, many tourists visit these cities and must communicate in English.
That is especially true of young people. Ones who work in customer service or other industries that require regular interaction with English speakers.
However, English is less commonly spoken in more rural areas.
So if you're planning to travel outside the major cities, brush up on your Hebrew or Arabic.
Final Thoughts:
So, do people speak English in Israel? Yes, they do! You'll find that many Israelis are quite fluent in English.
English is quite common in business and everyday life. So if you're planning a trip to Israel, don't worry about not knowing Hebrew.
It is best to know a little Hebrew if you plan on living in Israel. Or you can find communities that speak English.
Moreover, the Israeli community is open to foreigners. They understand Hebrew is hard to learn, so they accept foreigners who only speak English.
FAQs
Q1. What Do Israelis Think About English Speakers Who Don't Speak Hebrew?
While Israelis appreciate foreigners who try to learn Hebrew. They expect only some of them to be fluent in it.
They understand that only some have the opportunity to study Hebrew. And they're more than happy to communicate with foreigners in English.
Q2. Where Do English Speakers Live In Israel?
Although English is widely spoken in Israel. There are certain areas where English speakers are more concentrated.
These include Jerusalem, Tel Aviv, and Haifa. You'll find English-language signs and businesses catering to English speakers in these cities.
You're also likely to hear people speaking English on the street.
Q3. Can You Live In Israel Without Knowing Hebrew?
Yes, you can live in Israel without knowing Hebrew. Many people do. English is a widely spoken language in Israel, especially in Jerusalem, Tel Aviv, and Haifa.
So if you don't know Hebrew, don't worry. You'll still be able to get by.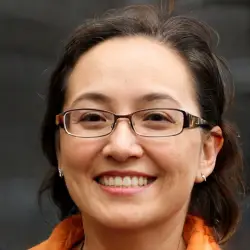 Latest posts by Elizabeth Williams
(see all)