Bahrain is a small country located in the Persian Gulf. It is an Islamic state, and the official language is Arabic. However, do people speak English in Bahrain?
The answer is yes! English is widely spoken in Bahrain and is the second language of most people living there. This makes it easier for those who do not speak Arabic to communicate with locals.
Do People Speak English In Bahrain?
English is not the primary language in Bahrain, but many people speak it.
This is partly due to the large number of expatriates who live and work in Bahrain. Plus, all schools in the country teach English, starting from kindergarten.
So, most businesses and schools use English as their primary language. Bahrain is a bilingual country with Arabic and English public announcements and signs.
As a result, most Bahrainis can communicate effectively in English. Even though Arabic is the dominant language, English is still used daily by many people in Bahrain.
However, not all people living in Bahrain can communicate using English.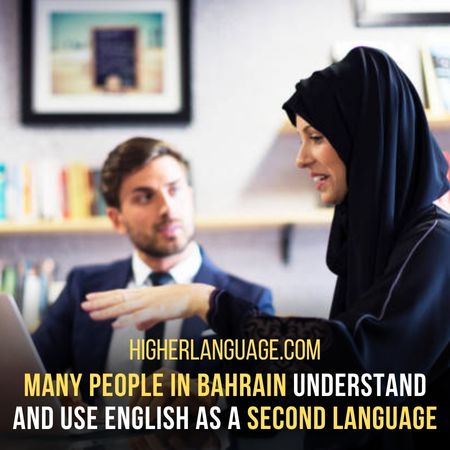 Most of the population does understand and use English as a second language. Still, pockets of society do not have this facility.
For instance, those that live in more remote areas or have a different background may not be able to talk in English.
Thus, it's always useful to learn some local phrases. In some cases, you should be able to get by without too much difficulty.
So if anyone is curious about "do people speak English in Bahrain, " they do". However, not as much as other more English-speaking countries.
Overall, it is safe to say that people speak English in Bahrain.
If you plan to visit there, do not be afraid that language will be a barrier for you. As long as you know the basics of English conversation, you should do just fine!
How Widely Do People Speak English In Bahrain?
A recent study found that English is the most spoken language in Bahrain. Out of the total population, 61.3 percent of people surveyed said they spoke English.
Arabic follows this at 38.1 percent, Hindi at 14.4 percent, and Urdu at 12.9 percent.
Interestingly, the percentage of people who said they spoke English increased with age. For example, in the age group 25-34, 67.7 percent of respondents said they spoke English.
This number rose to 73.2 percent for those aged 35-44 and then decreased slightly to 60 percent for those aged 45-54.
The data shows that English is widely spoken in Bahrain, and its popularity is rising.
Major Languages Spoken In Bahrain
Bahrain is a small island country located in the Persian Gulf. Though its official language is Arabic, Bahrain is home to a diverse population that speaks a variety of languages.
In addition, the five common options in Bahrain are English, Farsi, Hindi, Urdu, and Bengali.
While English is not an official language, it is widely spoken there. This is due to Bahrain's close relationship with the United Kingdom.
Farsi, Hindi, and Urdu are all spoken by Bahrain's population of Indians and Pakistanis. Bengali is also widely spoken due to many Bangladeshi workers in Bahrain.
As a result, Bahrain is a multilingual country. Thus, people from all over the world can communicate with one another.
Why Are People Comfortable With English In Bahrain?
There are a number of reasons why people in Bahrain are comfortable with English.
Like, English is widely used in the media and popular culture. This exposure helps to familiarize people with the language. Also, it makes them feel more comfortable using it.
Plus, many people in Bahrain have relatives or friends who live in English-speaking countries. It gives them additional exposure to the language.
As a result of all these factors, Bahrain has become a very comfortable place for English speakers. In the same way, there are many other reasons. Let's find some more causes;
1. Cultural Diversity:
Bahrain is such a culturally diverse country. People from all over the world come to Bahrain to work in its many businesses and industries.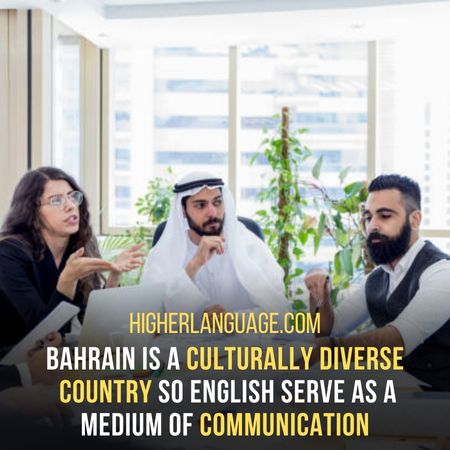 As a result, English has become the language of choice for many interactions.
For instance, there are people from different cultures like India, Pakistan, the UK, the US, etc. They all have different native languages. And then, English help them all.
It has become a mutual communication medium for people from different cultural backgrounds. Thus, Bahrain's cultural diversity has resulted in people who are fluent in English.
2. Education System:
People in Bahrain are familiar with English because the education system emphasizes it.
The education system requires students to learn English. So most people are at least conversational in the language.
This is helpful for visitors to Bahrain. English is a common language that helps to communicate with locals.
Even if someone's first language is not English, they will be able to understand and speak it to some degree. This makes Bahrain a great place to visit for those who do not speak Arabic.
3. International Workforce:
If you're wondering if people speak English in Bahrain, the answer is yes! In fact, the international workforce is one of the major reasons behind the use of English in Bahrain.
So many businesses and industries operate on a global scale in Bahrain. That's why employees need to be able to communicate in a common language.
English is the perfect choice for this purpose, as it's spoken by people all over the world.
Therefore, English has become the Lingua Franca of Bahrain. So, you'll find that most people can communicate quite easily in this language.
4. Media Influence:
Media influence is a major reason behind the popularity of English in Bahrain. The media contains English content, from movies and TV shows to music and advertising.
This constant exposure has made English familiar and accessible to people in Bahrain. This, in turn, led to more people learning and using the language.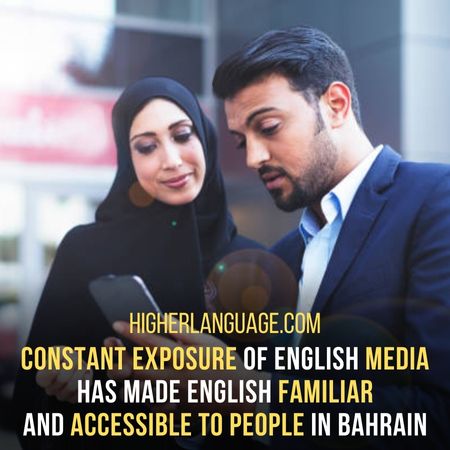 Also social media and online communication have made English prevalent in Bahrain. With so much English content readily available, it's no wonder it has become so popular there.
5. Globalization Effect:
During the past few decades, globalization has ushered in a new era of media consumption.
The internet, satellite television, and smartphones make lives easy. People can now access information and entertainment from anywhere in the world.
And for many Bahrainis, this foreign content is often in English. As a result, more and more people are becoming exposed to English. It is gradually becoming more commonplace in Bahraini society.
6. Connectivity Of Bahrain To The World:
English is not unknown to Bahrain because of the connectivity of Bahrain to the world. English is an international language, and many countries are connected through English.
 Bahrain is no different. The country is connected to the world through its many ports, airports, and tourism. As a result, Bahraini people are exposed to the English language daily. 
This exposure has led to increased proficiency in English among Bahraini people.
Over the years, Bahrain has established strong trade and diplomatic ties with countries. For instance, the United States, the United Kingdom, and Australia are on the list.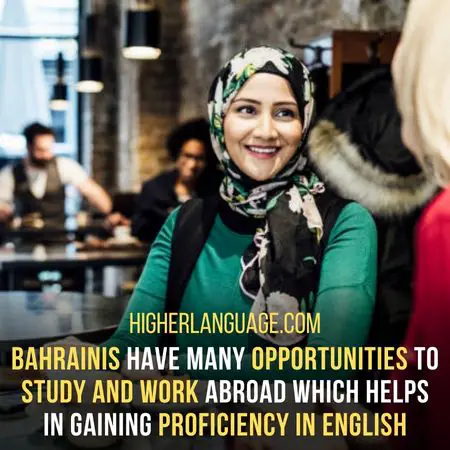 Consequently, many Bahrainis have had the opportunity to study and work abroad. This helps in gaining proficiency in English along the way. 
Can You Get By Only Speaking English In Bahrain?
You can definitely get by speaking English in Bahrain. The locals are very friendly and welcoming, and many speak decent English.
Of course, you may still have communication issues, but that's all part of the experience!
Even if you don't know any Arabic, you'll be able to find your way around and make yourself understood. Remember to carry a map with you, and you'll be fine.
Tips To Live In Bahrain With Only Knowing English:
Most people in Bahrain speak English, so you can get by on just English. However, a few things to keep in mind will make your life easier. 
– Do your research before you move. Research your move to Bahrain by reading what other ex-pats have said in online forums and blog posts. This will help you understand Bahrain better.
-Don't be afraid to ask for help when you need it. Most people will be happy to help you, even if they don't speak perfect English. So relax and enjoy your new life in Bahrain.
– Learn a few key phrases in Arabic. This will show locals that you are trying to engage with their culture and will make them more likely to help you. 
-Further, get to know your neighbors. People in Bahrain are generally very friendly and helpful. So getting to know the people in your community can go a long way.
-Finally, be patient. Things move a bit slower in Bahrain than in many Western countries. So it is important to be patient and not expect things to happen overnight.
In the end, if you can keep these things in mind, you should be fine living in Bahrain without knowing much Arabic.
Conclusion:
Foreigners often ask, "do people speak English in Bahrain?" Yes, they do. However, it is less widely spoken than in European countries.
Some major factors are education, the international community, media, etc. They help make English familiar in the region. 
A significant number of people can help you with English. If not much, they can still understand you and respond somehow. Yet, not everyone is able to converse in the language.
Therefore, learning a few local phrases is advisable to get by during your stay. All in all, do not be afraid that language will be a barrier for you when visiting Bahrain!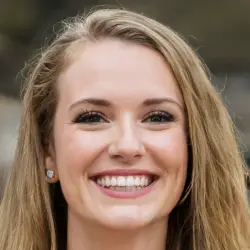 Latest posts by Sylvia Simpson
(see all)