Different slang words for a joint have been used many times. At an early age, not many people are aware of them. Now they are used commonly to refer to any joint.
In this article, you'll learn basic slang words for a joint. These slang words for a joint came from 80's slang words and phrases.
Slang Words For A Joint
Joints are commonly filled with cannabis that is either bought legally or illegally. They are often shared with friends to hang out and enjoy time together.
Smoking them is also seen as a bonding experience often. Smoking joints can be enjoyable, but people should remember to smoke responsibly.
Consider the health risks associated with using any drug. Some common slang words for a joint include doobie, spliff, reefer, or jay.
1. Spliff:
Spliffs are a popular slang term for joints. It consists of cannabis rolled in rolling papers. While most people call them "joints," some prefer "spliffs" instead.
A spliff is usually distinguished from a joint because it contains tobacco. Though nowadays, many modern spliffs are made without any tobacco at all.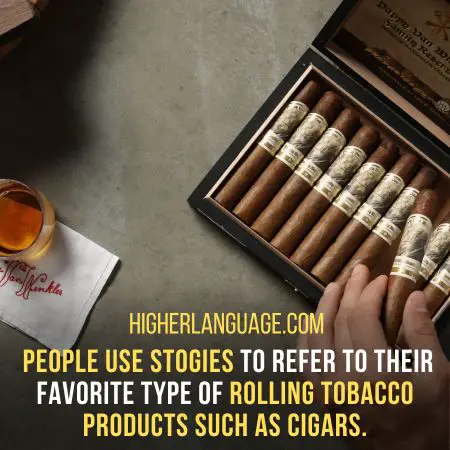 Spliffs can come in various sizes and shapes. It depends on your preference and the amount of material you plan to use.
When smoking a spliff, it's important to make sure that there is enough airflow.
It helps the cannabinoids from the cannabis to activate properly. Otherwise, you won't get much out of your experience.
2 Doobie:
Doobies are slang words for a joint but can also refer to marijuana cigarettes. Doobies have been around since the 1970s.
They have become increasingly popular over the years. They are often rolled with rolling papers or tobacco wraps.
They are filled with dried cannabis flowers or concentrates. Doobies offer an easy way to enjoy marijuana without smoking pipes or bongs.
Smoking a doobie is convenient, discreet, and hassle-free. It's just as simple as lighting up and inhaling.
Doobies allow a quick, impromptu, or longer relaxation session.
3. Blunt:
Blunt is probably the most popular term for a joint, as it has been around hip-hop since the mid-90s.
"Blunt" is often used with the word "joint," which refers to cannabis rolled up in cigarette paper.
Blunts are typically larger than joints and can have anywhere from 0.5-2 grams of weed.
They are usually made with cigar wraps, although some smokers prefer rolling papers.
Both blunts and joints come in different shapes and sizes. It makes them great options for smoking cannabis.
4. Reefer:
Reefer is one of the most common slang words for a joint. It's also used to refer to cigarettes or cigars that have been smoked with marijuana.
It can be used as a verb or an adjective. Sometimes, the term may even be used to describe marijuana itself.
Despite its popularity as slang, many people know where it originated.
The origin of "reefer" dates back to the 1930s when ships carrying cargo transported refrigerated boxes.
Those boxes were filled with illegal drugs like marijuana and opium. Sailors began calling these boxes "reefers" due to their resemblance to refrigerators.
Today, reefer is still used as a slang word for marijuana, and it has become part of popular culture.
5. Roach:
In some circles, roach is a slang word for a joint. This term originated in the jazz era when joints were often smoked until nothing was left but the roach end.
Many cannabis users have adopted the phrase, which is still commonly used today. It refers to the physical appearance of the remaining scrap of paper from a joint.
It can also denote respect for those who smoke down their jays. Whether you call it a roach, smoking down your last bit of herb is an important part of cannabis culture.
6. Jay:
Jay is a popular slang word for a joint, especially among younger generations. The origins of this phrase are disputed. Some say it comes from the French phrase "jointe".
It means to join, while others believe it originated with jazz musicians in the 1920s. There are different slang words for music as well.
No matter where it came from, one thing is certain: Jay has become a used term for marijuana cigarettes.
For many people, smoking a jay is part of their routine and may even be an important part of their social lives.
7. Zoot:
When talking about marijuana, many people use the term zoot when referring to smoking a joint.
The slang 'zoot' originates from Jamaica and has also become widely used in North America.
So if someone says they will "spark a zoot," they plan on rolling up a joint.
Whether you know what zoot means or not, it's one of those great words that roll off the tongue.
8. Pin Joints:
Pin joints are slang words for a joint. They refer to cannabis joints that have been rolled using rolling papers.
The term comes from the unique pin shape of the joint when it is finished. It resembles a headpin used in bowling.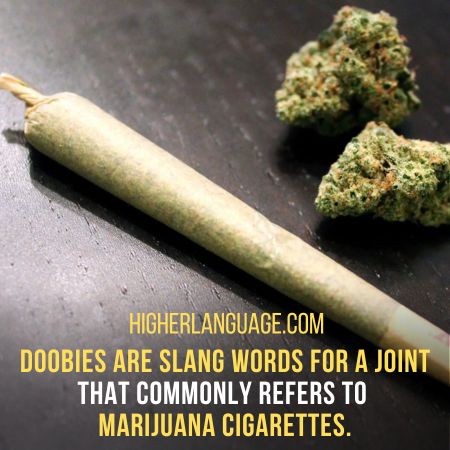 Pin joints are becoming popular due to their unique and intricate look. It can fit more cannabis into the same-sized joint.
Rolling one of these pin-shaped joints requires some skill. It makes them even more desirable among some marijuana smokers.
Creating a pin joint can be a great way to show off your skills and impress your friends.
Remember to practice safe smoking habits and follow local laws when consuming cannabis.
9. Dime:
If you're familiar with cannabis culture, then you know that "dime" is one of the slang words for a joint.
A dime is another term for a marijuana cigarette or joint. It is usually made with 0.10g of cannabis flower or concentrate.
It's common to refer to a joint with any other weight as simply "a joint".
So if someone says they have dimes for sale, they typically mean pre-rolled joints in tenths (0.10 grams).
Dimes are popular among smokers because of their small size and portability.
If you're looking for something to share with your friends on the go, a dime might be the way to go.
10. J:
J has become a popular slang word for a joint. This term is used in conversations among friends or those who smoke marijuana.
It can also describe the act of smoking itself, as in "let's go jing". The origin of the word is uncertain.
It likely dates back to the 1970s when cannabis became more widespread in North America.
Its prevalence as an accepted phrase shows how far marijuana culture has come since then.
So if you hear someone mention "j" and don't know what they're talking about, now you do. So go ahead and blaze one up. Always remember to do it responsibly.
11. Stogies:
Stogies, or slang words for a joint, have existed in various forms since the 19th century. Today, they've become an integral part of the smoking culture.
Many people use this term to refer to their favorite type of rolled tobacco product. Stogies are often associated with cigars.
They can also describe any cannabis-infused "joint" that is smoked.
Whether you prefer a classic cigar or a more modernized version of the traditional paper and herb combination, enjoying a good "stogie" is easy.
So light up and enjoy the smooth, smoky flavor from lighting up your stogie.
12. Cone:
The cone is slang for a joint, which is a marijuana cigarette. The term likely comes from rolling papers coming in cones.
It makes them look somewhat like an actual cone. It's used by stoners worldwide to refer to joints of all shapes and sizes.
In addition to the cone, you may hear it as "doobie" or "spliff."
So next time you want to talk about smoking up with your friends, use those terms and see if they know what you mean.
13. Fatty:
"fatty" is a slang word commonly used to refer to a joint. It also sometimes calls a spliff, doobie, or reefer.
This term has been around for a while and is widely understood within certain circles. 
Suppose you're looking for something bigger than your average joint. These are joints loaded with far more weed than usual.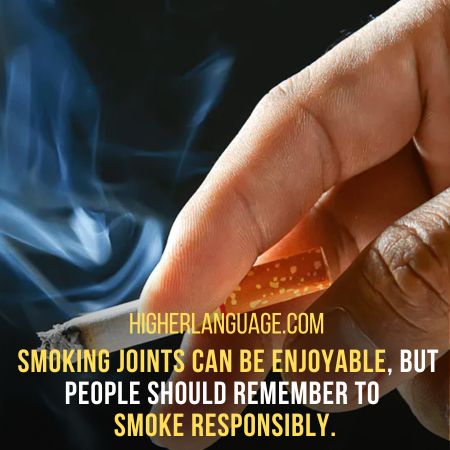 It's often packed tightly with extra-strong Indica strains or potent concentrates. But not just anyone can roll up a good fatty.
It takes some practice and skill to get the shape, size, and packing rig takes some practice and skill.
14. Peace Pipes:
Peace pipes are a popular slang term used to refer to joints. The term 'peace pipe' isn't as widely known as other slang words for blunts.
It references an iconic symbol of peace between two sides in the conflict. By taking hits off the same joint, people may feel a bond of unity with their fellow stoners.
So if you want to ensure everyone is getting along, pass around a peace pipe.
You never know when it might spark some friendly conversation and mutual understanding.
Conclusion:
A joint is a cannabis product that usually refers to a rolled marijuana cigarette. There are lots of slang words used to describe joints.
Various slang words come from the English language and British languages.
Whatever term you use for it, the meaning remains the same. A joint is a roll of marijuana tightly packed in paper or tobacco leaves.
Once lit up, users can enjoy the smoke from the burning plant material. It contains cannabinoids like THC and CBD.
Joints are convenient and popular due to their affordability and portability. They can be difficult for inexperienced rollers to make correctly.
It's important to be aware of local laws when it comes to consuming cannabis-related products.
In some places, possession of marijuana can carry severe penalties.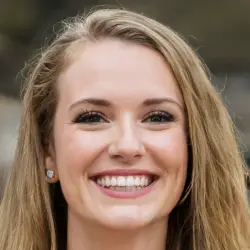 Latest posts by Sylvia Simpson
(see all)