English is the third most spoken language in the world after Mandarin and Spanish; aside from this, other interesting facts about the English language make it unique.
Even at the third number, English is considered the lingua franca of the modern world, and there are various reasons for that. Let us look at some other facts about the English language.
Facts About The English Language
English is a West Germanic language that was first spoken in early medieval England and is now the most widely used worldwide.
It is the official language of over 75 countries, including the United Kingdom, United States, Canada, Australia, New Zealand, Ireland, South Africa, and many Caribbean nations.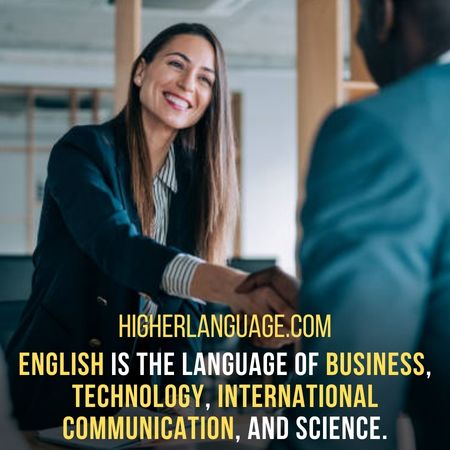 English is also the language of business, science, technology, and international communication.
Thanks to its blend of languages worldwide, including Latin, French, Dutch, German, and others, English is rich with hundreds of thousands of words.
It has many dialects depending on the country or region it's spoken in.
For example, people from England and the United States speak English but use different words for certain items.
29 Interesting Facts About The English Language
English has an expansive vocabulary that continues to grow with new words and phrases added on a daily basis, making it one of the most diverse languages spoken today.
In the modern era, English has become the main discourse for communication worldwide. The most spoken language online is English, reflected in the online content.

This has increased the popularity of English worldwide, but that is not the only interesting thing about English. Let us look at some of the interesting facts about the English language:

1. English As An Official Language:
English is the official language of over 55 countries around the world. It is also the official language of international organizations such as the United Nations, World Bank, and IMF.
English is the most commonly used language in business and international relations, making it a valuable asset for anyone seeking global communication.

English has been an official language since the 14th century when England began expanding its influence across Europe.
It has gone through many changes over the centuries, particularly since the industrial revolution of the 18th and 19th centuries.
It has since been adapted to suit different cultures and contexts, with regional pronunciation, grammar, and vocabulary variations.
2. English As An International Language:
English has become an international language, and the majority of people around the world can understand it to some degree.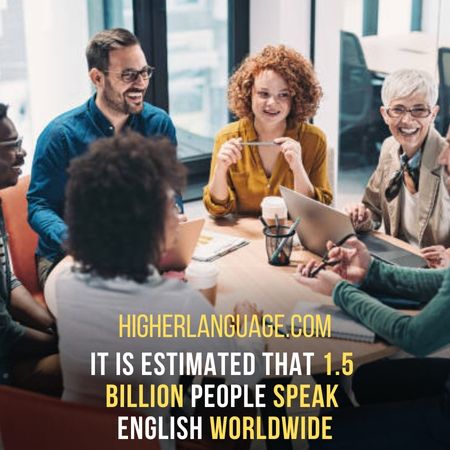 In fact, it is estimated that 1.5 billion people speak English worldwide.
Different dialects and accents can significantly affect how certain words or phrases are interpreted.
This highlights the importance of considering cultural and linguistic diversity when communicating in English.
In other words, it is essential to understand the audience you are speaking to and adjust your language accordingly.
3. English Is Part Of Over 80 Different Countries:
English is a part of at least 80 different countries, sometimes as the main or one of the official languages.
This includes Europe, North America, South America, and many more regions worldwide. It is known as the most versatile and widely spoken language in existence.

English has impacted many cultures worldwide, making it easier for people from different countries to communicate with one another.
This has led to increased global connectivity and eased business interactions between countries.
4. There Are Over 350 Million Native Speakers:
Regarding English, there are over 350 million native speakers and an additional 750 million with some form of knowledge or understanding.
It is the language of international business, science, and technology, a powerful tool of communication between different nations.
English has also become an increasingly important language for education and global travel.
As such, we must continue to promote learning resources to create a more linguistically diverse world.
5. The Origin Of The English Language:
English is a West Germanic language originating from the Anglo-Frisian dialects.
It was brought to Britain by Germanic settlers from various parts of what is now northwest Germany and the Netherlands.
It is the third most widespread native language in the world and has been widely used as a lingua franca.

English has developed over time into many varieties, including American English, British English, Canadian English, Australian English, Irish English, and New Zealand English.
While these different language varieties may have distinct features, they are still mutually intelligible.
6. English Language Is More Than 1,400 Years Old:
The English language has been around for more than 1400 years, and it dates back to before the 5th century AD when Anglo-Saxons settled in Britain.
The first recorded examples of written English are from this time period.
Over the years, English has evolved and changed, with various dialects and accents forming within different regions.
7. One Of The Official Languages Of The United Nations:
English is one of the six official languages of the United Nations and is used as the organization's de facto language.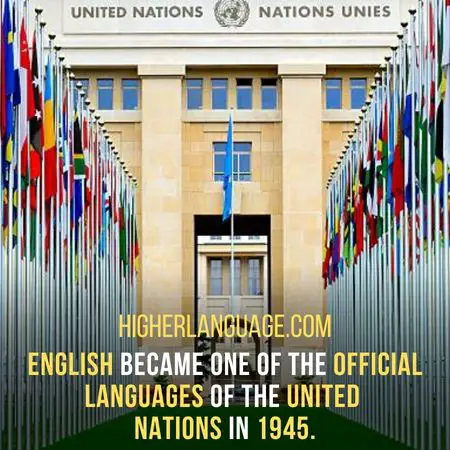 It became one of the official languages of the United Nations in 1945, along with French and Russian.
English is also the official language of many other international organizations, including the European Union and NATO.
8. English Is The Most Widely Spoken Language In The World:
English is the most widely spoken language in the world, with an estimated total of 1 billion speakers across all countries.
Around 375 million people speak it as a first language, while more than 750 million speak it as a second language.
It is the official language of many nations, including the United States, Canada, Australia, and most European countries. These facts tell us about the widespread use of English.

English has been an influential language since its emergence in early Anglo-Saxon times.
9. Online Discourse:
Over 50% of websites on the Internet are written in English, making it the most used language for online discourse.
However, there are many other languages used on the Internet.
In some parts of the world, such as Europe, many websites are written in multiple languages to serve a diverse audience better.
Even so, English is still the most used language on almost all online platforms.
10. Language Of Business:
English is the global business language used in many settings, such as international conferences, negotiations, and trade relations.

Therefore, it is essential to master the language if you wish to succeed in your professional or academic endeavors.
It is also the official language of several countries, including India, Singapore, South Africa, Nigeria, and more.
11. Role Of English In Education:
English is the primary language of instruction in many educational institutions worldwide, including universities and colleges.
For example, all college-level courses in most countries are taught in English.
It is also used as a medium of instruction for international students who wish to study abroad.
In addition, English has become an important language for scientific and technological advancement.
That is because most international conferences and journals now require publication in English.
12. Popularity:
English is the third most spoken language worldwide, with over one billion people speaking it as their native or second language.
It is also the primary language of internet users, with over 55% of content being in English.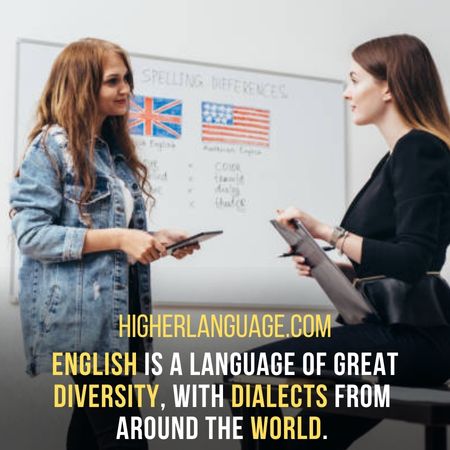 English is a language of great diversity, with dialects from around the world.
No matter your English-speaking country, you can still communicate with other speakers.
13. Varieties:
English has many varieties spoken differently depending on the region and can be divided into two major categories: British and American.
They differ in pronunciation, grammar, vocabulary, spelling, and slang. British English is spoken in the UK, Ireland, Australia, New Zealand, and other former British colonies.
While American English is used mostly in the United States, Canada, and Latin America.Despite their differences, both of these varieties are considered to be mutually intelligible. This means that speakers of either variety can understand each other when they speak.
14. Grammar:
English grammar is relatively simple and follows a subject-verb-object format. However, many rules must be followed to use the language correctly.
These include conjugations of verbs, tense usage, prepositions, and verb agreement. English also has many idiomatic expressions and complex sentence constructions.
Understanding all these concepts can be difficult, but with the right resources, anyone can achieve mastery of the language.
15. Vocabulary:
English has an incredibly large vocabulary with words that come from a variety of sources. In addition to words from other languages, English contains many slang words and jargon that must be learned to understand the conversation.
Learning the nuances of English language conventions is essential to becoming a skilled communicator. With practice, anyone can master the subtleties of English and become an effective speaker or writer.
16. Number Of English Words:
There are more than 250,000 words in the English language with over 1 million definitions. This makes English one of the most complex languages in terms of vocabulary.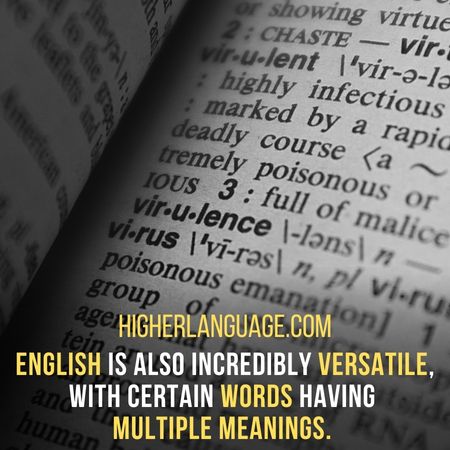 English is also incredibly versatile, with certain words having multiple meanings depending on their context. This can make it difficult for some learners to understand and use the language in conversation.
Fortunately, various techniques and resources are available to help you improve your understanding of English vocabulary.
17. Origin Of Words:
Its vast array of words comes from multiple sources such as French, Latin, German, and Greek—along with its own Anglo-Saxon origin words.
The result is a unique and rich language with many nuances and layers. The language that has influenced English the most is French.
It has provided more than 10,000 words to English, including many everyday terms such as "beef," "chair," and "salad."
Latin has contributed about 5,000 words, including medical terms like "abdomen" and "ulcer."
German is the source of nearly 4,500 English words and phrases, while Greek has contributed approximately 3,000 words.
All of these sources together have shaped the English language into the robust and diverse language it is today.
18. Writing System:
English uses the Latin alphabet, which includes 26 letters—A to Z. It is written from left to right, and spaces separate the words.
This writing system is similar to other Western languages. English also uses many punctuation marks, including periods, commas, question marks, and exclamation points. These symbols help to make the writing more clear and more understandable.
19. Movies And T.V Shows:
Hollywood is the home of some of the most famous English movies and TV shows. This means there are a lot of opportunities to learn English from popular culture.
Watching movies and TV shows can be fun to practice English and become more familiar with the language.
Additionally, you can learn new words, phrases, and popular expressions by watching Hollywood productions.
Listening to conversations between characters can also help you increase your understanding of spoken English.
Finally, reading subtitles or closed captions while watching movies or TV shows can help you become a more confident reader of English.
20. Easy To Learn:
English is considered one of the easier languages to learn due to its simple alphabet and structure. Compared to other languages, English is quite logical and straightforward.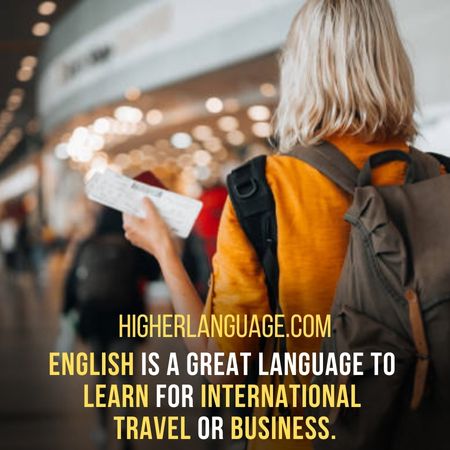 It is also one of the most widely spoken languages in the world, making it a great language to learn for international travel or business.
English is also an official language in many countries, so that fluency can open up job opportunities worldwide.
21. Versatility:
English has an incredible range of words that are used for different purposes.
This makes it a great language to learn for creative writing, as there's usually the perfect word or phrase you can use.
English is one of the main languages used in diplomacy and international relations.
22. Language Of Science:
English is one of the main languages used in scientific publications.
This means that if you want to study something complicated, you're more likely to find information in English.
Many of the words we use in everyday life are based on scientific terms, which makes them useful for everyday conversations too.
23. Accents:
English is spoken worldwide, and because of this, it has many different accents and dialects.
That can make it difficult to understand someone who speaks a different version of English, but it also contributes to the diversity and richness of the language.
24. Linguistic Evolution:
English is constantly evolving. New words are invented constantly, and existing words can change meanings over time.
This means that even native speakers can have trouble keeping up with the newest terms and trends.
New slang and phrases are introduced daily, becoming part of English vocabulary.
25. Globalization:
English is the most widely-spoken language in the world, and it's used for international communication.
This makes it possible for people from different countries to communicate with each other and exchange ideas.
The main reason for English becoming the main language of the globalized world is that it is the language of business, technology, and science.
For example, it is the international language for many organizations and businesses across the globe.
It is also used as a communication medium between people from different countries.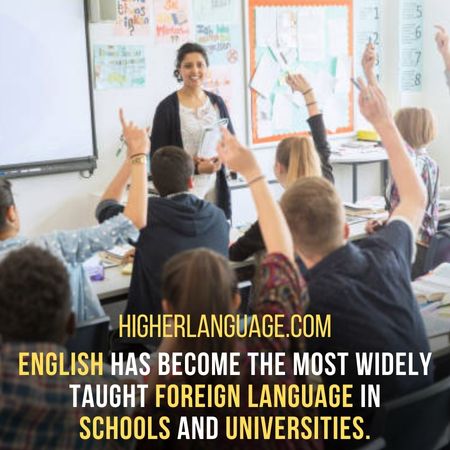 In addition to that, English has become the most widely taught foreign language in schools and universities all over the world.
English provides students with the opportunity to communicate with people from different cultures.
26. How English Differs From Other Languages:
English is very different from other languages due to its many borrowings from other languages, including Latin, French, and German.
English has also borrowed words from many other languages, such as Greek, Persian, and Dutch. It still is a unique language.
This means that English has various grammar rules and pronunciation differences, even within different dialects.
27. Cultural Significance:
English is an important language for communication between people from different countries and is a shared cultural force that binds many different peoples.
From literature to music to cinema, English has become a global lingua franca and is now spoken in more countries than any other language.
28. Lingua Franca:
English is a lingua franca or bridge language used to communicate between speakers of two languages.
It's estimated that one in five people worldwide is learning English as a second language! English is also widely used in business, economics, politics, and diplomacy.

Also, English has a major influence on culture and media worldwide.
It is becoming increasingly common for people to watch movies or listen to music in English, even though it may not be their native language.
Hence use of the English language around the world makes it the lingua franca.
29. Colonization As A Big Cause Of Widespread Of English:
English was spread through colonization, with the British Empire having a major influence on its spread.
This means many countries where English is used as an official language, such as India and Singapore.
The British Empire also influenced the language, as its vocabulary includes adopted words from many cultures and languages.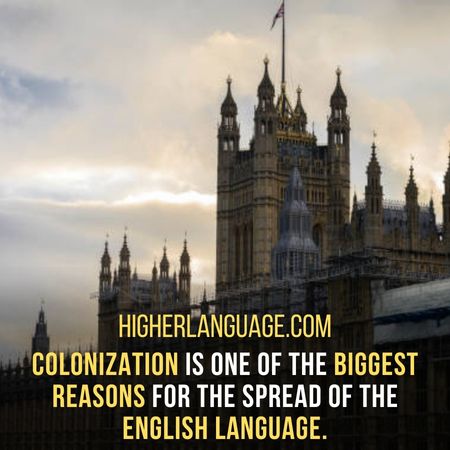 Hence, we can say that colonization is one of the biggest reasons for the spread of the English language.
Final Thoughts:
The facts about the English language are fascinating. Although millions speak of it from people worldwide, its origins and how it became so widely used are still up for debate.
English has come a long way since its beginnings as an Anglo-Saxon dialect and continues to evolve with new words and phrases being added daily.
Whether you're a native speaker or learning the language, understanding English facts can help you appreciate its history and complexity.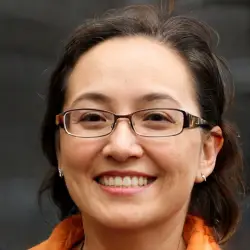 Latest posts by Elizabeth Williams
(see all)