Are you looking for languages similar to polish? Polish is no doubt one of Europe's most fascinating and dramatic languages.
By learning these languages, you will also be able to learn more about the rich culture of Europe. 
Languages Similar To Polish- 9 Major Languages:
Below is the list of 9 languages that are similar to polish. Let us have a look at them and explore which languages similar to polish you want to start with:
1. Kashubian – One Of The Languages Similar To Polish:
Kashubian belongs to the Lechitic subgroup of West Slavic. Since 2005, it has been an officially recognized ethnic-minority language.
Over 108,000 people use Kashubian at home. In Poland, it is similar to ordinary Polish. It has a Low German influence. It is a unique West Slavic language from a diachronic standpoint. 
But it is a Polish dialect from a synchronic perspective. Kashubian, like Polish, has roughly 5% loanwords from German.
The Baltic languages are another source of loanwords. They are increasingly influenced by Polish grammar and vocabulary. There are no Kashubian speakers in Poland who do not also speak Polish.
2. Silesian:
Silesian is a Slavic language spoken by around 500,000 people in the Silesia area of Poland. The Cieszyn Silesian dialect is closer to Polish in terms of grammar and phonology. 
In general, mutual intelligibility with Polish dialects is high. Most linguists believe Silesian to be a dialect of Polish. 
The morphological distinctions between Silesian and Polish have been documented. Other grammatical differences have not been investigated.
3. Slovincian – One Of The Languages Similar To Polish:
Slovincian is a West Slavic language. That was once spoken by the Slovincians. Slovincian is a Kashubian dialect, with Kashubian classified as a Polish dialect. 
Slovincian was so similar to Kashubian that it could be considered its dialect. In the early twentieth century, the Slovincian language became extinct.
Individual terms and expressions lasted until the region became Polish after WWII. The Slovinzische Grammatik, compiled by Friedrich Lorentz in 1903, contains Slovincian grammar.
If we talk about phonology, the accent is a relaxing and stress-free accent. The length is noticeable. Stress can be movable, or it can be immobilized. 
In addition to accent, vowel length can change within the paradigm. Before a voiced last consonant, the syllable is always lengthy.
4. Russian:
Slavic languages include Russian and Polish. They sound similar and have many words in common since they share the same roots.
These languages belong to the family of Indo-European languages. Without a doubt, the two languages have a lot in common. To someone who doesn't speak either, they may sound similar.
When it comes to writing, Russian uses the Cyrillic alphabet. On the other hand, Polish uses the Latin alphabet. But, they do not have the same level of mutual intelligibility.
Many words sound the same in both languages. However, there are a few false words. If a polish speaker listens, he will understand the meanings of Russian statements.
These languages have come from the same language family. They share many characteristics. It may consider that Polish and Russian are mutually intelligible.
5. Ukrainian:
Polish and Ukrainian are Indo-European languages. They belong to the Slavic family. Ukraine was ruled by Poland during the Polish-Lithuanian Commonwealth.
Ukrainian grammar was quite familiar. But the vocabulary was not obvious because it is much closer to Polish. Both Polish and Ukrainian spelling is phonetic. Their letters have a regular connection.
Grammar Ukrainian is an inflected language with relatively open word order. The subject-verb-object arrangement is the most common (SVO). 
There are no articles, and we can omit subject pronouns. Cases, numbers, and gender influence nouns, pronouns, adjectives, and numerals in these languages.
The lexical similarity is the most striking in this language. Many words are basically interchangeable in both languages.
6. Is Slovak One Of The Languages Similar To Polish?
The Western Branch of the Slavs includes Poles, Slovaks, and Czechs. As a result, both of these countries' languages are quite similar. Around 60% of the terms sound the same and have the same meaning.
In Slovak, vowel length is phonemic. Therefore short and long vowels have the same quality. Slovak also has a "rhythmic law" that prevents two long vowels from succeeding one another. 
The second vowel is shortened in such circumstances. The phonemic concept is the most important principle in Slovak spelling. 
Adjectives, pronouns, and numerals match the noun they refer to in gender, person, and case. Adjectives come before nouns. Exceptions in it include the botanical and zoological words.
7. Bulgarian:
Bulgarian also has a lot in common with East Slavic languages. It has the most in common with modern Slovenian and Macedonian.
Based on the varied reflexes, the language is primarily divided into two dialects. This is which happened sometime during the Middle Ages. It results in the formation of Bulgaria's:
– Western Dialects
– Eastern Dialects
In Bulgarian, there are ten types of parts of speech. They are split into two categories: immutable and malleable. 
The mutable parts of the speech change grammatically. But If we talk about the immutable portions of speech, they remain unchanged.
8. Czech – One Of The Languages Similar To Polish:
Polish and Czech are both West Slavic languages. They belong to the same subgroup. This implies that they are very closely connected and, as a result, they have a lot more in common.
They are difficult to say for an English speaker. Many sounds are there that do not exist in English. Their vocabulary is completely different from English.
The general grammatical structure of Polish and Czech is similar. Both of these languages, for example, use declension.
Declension is a system of specified modifications of nouns, pronouns, adjectives, and numbers. That is unfamiliar to any English speaker.
If you have any experience with the Slavic language, then Polish and Czech may not be difficult for you.
9. Macedonian Is Among The Languages Similar To Polish:
While Polish and Macedonian have significant similarities, they are not mutually intelligible. Upper and Lower Sorbian are the two dialects of the language.
They are mostly different from one another. Macedonian is part of the Indo-European language branch, which includes Slavic languages.
In comparison to other Slavic languages, Macedonian grammar is analytic. It has lost the traditional Slavic case system. 
Because of its location in the Balkans, the Macedonian language has several distinct. In some cases, it has unique traits.
Personal pronouns in Macedonian are of three genders. They are also in both solitary and plural forms. In Macedonian, there are three sorts of pronouns.
– Personal
– Demonstrative
– Relative
Conclusion:
Slavic languages of all categories have many commonalities. They also have many distinctions. All "Slavic Languages" descend from Proto-Slavic.
That is their parent origin. While you may not be able to identify which one is the most similar, you can tell they are all rather similar.
These languages will be simple to learn for Slavic speakers. People who can speak more than one language have better flexibility of mind, focus, and memory. 
You can also improve your chances of communication when you learn more than one language. So what are you waiting for? Explore and learn any of the above languages to cause a change in your life.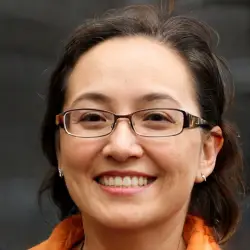 Latest posts by Elizabeth Williams
(see all)