Greek is the only member of its branch on the tree of the Indo-European language family. But, it has some similarities with the languages of other branches. So, "What are the languages similar to Greek?"
This article explains the similarities of some languages with Greek. Read to explore these parallels.
Languages Similar To Greek – A List Of 5 Languages
Greek is most similar to Albanian, Armenian, and English. Below is a list of 5 languages similar to Greek.
1. Armenian – Most Similar Among The Languages Similar To Greek:
Linguists suggested a hypothesis in the twentieth century. According to that, the Greek and Armenian languages had a common ancestry.
As a result, a Graeco-Armenian language has been proposed. It predates the Proto-Indo-European language.
Greek is theoretically more linked to Armenian than any other existing language.
Both languages, however, are Indo-European, European, and inflected. Both languages have a lot of regional terminology in common.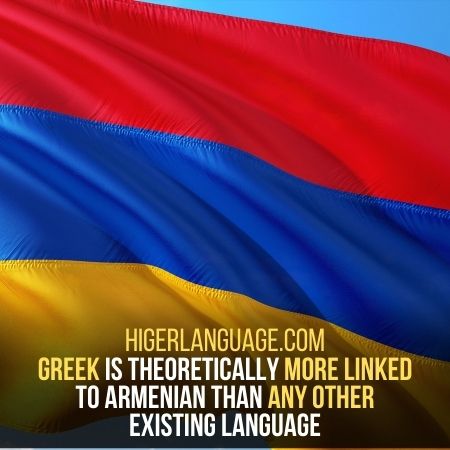 The hypothesized common predecessor of Armenian and Greek is Graeco-Armenian (or Helleno-Armenian).
Within the Indo-European family, Greek and Armenian have a specific affinity. Although the basic vocabulary is the same, each group's word choice differs.
2. Albanian – One Of The Languages Similar To Greek:
Albanian is from the Indo-European family of languages. It does, however, have its own distinct traits, similar to Greek or Armenian.
This means it has no direct kinship with other members of the same family of languages. Albania has a number of loans from its neighbors as well. However, it still bears little resemblance to the Ancient Greeks.
The Gheg mokn (Tosk mokr) 'millstone,' derived from the Greek "mkhan," is one such example.
The verb system has a lot of ancient elements. For example, the retention of distinct active and passive personal ends, such as in Greek.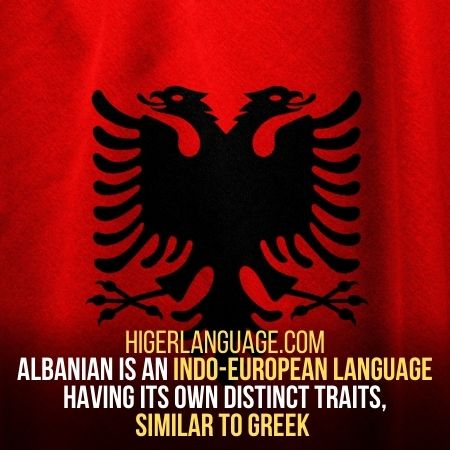 The syntax and formal differences in Albanian are reminiscent of both Romance languages and Modern Greek. Although the sounds are similar to Greek or Hungarian, Gheg is known for its nasal vowels.
3. Spanish Lies Among The Languages Similar To Greek:
The pronunciation of Modern Greek and Spanish is comparable. Their lexical mutuality is fair.
The linguistic similarity between Spanish and Greek is the result of any linguistic similarity between Latin and Greek. Yes, phonologically, they are pretty close.
Greek and Spanish followed several same or comparable paths, resulting in similar outcomes. Given the diversity of the IE language family, this isn't particularly noteworthy.
Between vowels in Spanish and Greek, there is a fricative realization. They have occlusive realization at the start of the word and following a nasal.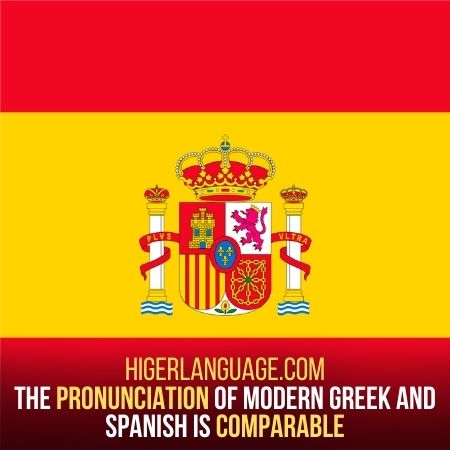 A sibilant has only one articulatory position in both languages. So, it has a rather large articulatory space because there is no contrast in this area.
The vowels /a, I e, u, o/ are the same in both languages. However, this is perhaps the most prevalent vowel set among the world's languages.
4. English Language:
The Greek language has influenced the English language significantly. Let's look at it more closely.
Greek is one of the oldest Indo-European languages. It has Ancient and Modern Greek being the most common divisions.
Modern Greek belongs to Koine, an ancient Greek dialect. It was spoken throughout the Greek-speaking globe at the time.
The Greeks were the first ones to employ a 'true' alphabet, one that had both vowels and consonants.
Similarities Between Greek And English:
The Oxford Guide to the English Language mentions classical Greek's influence on English. It was mostly indirect, via French and Latin, and lexical and intellectual in nature.
More than 150,000 English terms are usually thought to come from Greek words, as per the estimate. Technical and scientific terms are among these words.
The words starting with "ph-" all belong to Greek origin. For example, Philosophy, photo, physical, and phrase.
Many English words consist of morphemes (word components.) They also come from the Greek language. For example:
– Phobia (fear of), used in arachnophobia – fear of the spiders
– Micro (tiny/small), used in microscopic – hard to see (so small)
– Demos (people) used in democracy – people's government
5. Latin – Is It From The Languages Similar To Greek:
The most striking similarity between these two languages is the link to the Indo-European family.
Both Greek and Latin are from separate branches of the Indo-European language family. Still, they share some commonalities.
Greek and Latin languages aren't especially connected when comparing the two alphabets. On the other hand, the scripts employed to write the languages are closely linked.
An early version of the Greek alphabet was acquired by the Latin language. While both scripts may not appear to be identical, they share common roots.
It had long been known that Latin and Greek shared a link. Latin and Greek tempora (and modi) are very similar.
In Latin, the perfect tenses and aorist have been combined into one. But, in Ancient Greek, both tenses were present separately.
However, the remainder of the tempora is identical. This seems to be a significant distinction from Germanic languages.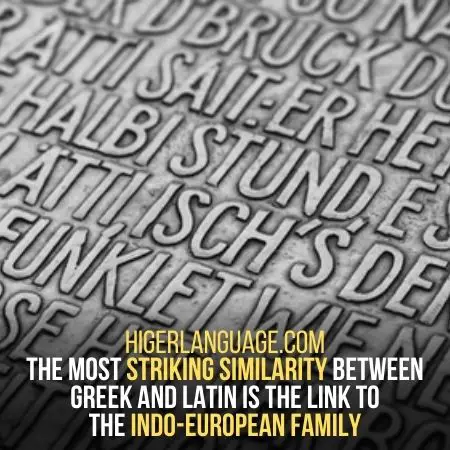 There are parallels in the case system as well. The old Latin genitive declension is like the genitive of the Greek a-declension (-as/-es). It still exists in the well-known pater familias.
Ancient Greek Vs. Modern Greek
Here are some basic differences between Ancient Greek and Modern Greek.
| | |
| --- | --- |
| Ancient Greek | Modern Greek |
| Ancient Greek is a branch of the Greek language and an Indo-European language. | Modern Greek is a modernized form of Ancient Greek, as well as other similar languages. |
| It was created sometime between the 19th and 16th centuries BC. | It dates back to 1453 AD. |
| Usually found in ancient philosophies, plays, and other works. | Not just Greeks, but also individuals from other cultures, use it frequently. |
| It is not used in its actual form anywhere. | In the name of Greek, numerous nations speak this language. |
| Only capital letters are in use in ancient Greece. | It also features small lettering. |
| Short and long vowels are present. | Only short vowels are in use. |
| Indicative, Subjunctive, Imperative, and Optative were the four verb moods. | Auxiliary verbs, Modal verbs, gerunds, and participle were all present. |
| As an ancient language, it's useful. | Because it is commonly spoken and written, it is useful. |
Conclusion:
Greek is the primary language of Greece and Cyprus. Gjirokastër and Saranda, Albanian districts, have officially recognized it.
Greek is also one of the hard languages to learn. But, you can overcome this difficulty due to shared vocabularies.
Greek itself is a glorious language. Many modern languages have adopted loanwords from Greek. These similarities make the learning process easier.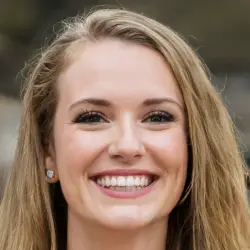 Latest posts by Sylvia Simpson
(see all)