Using slang words for sober can be a way to lighten the mood when talking about the difficult work of recovery.
In this article, you'll learn the sang words for sober. People struggling with their recovery journey can use these words and phrases.
Slang Words For Sober
Sobriety has its unique language. It's important to be familiar with slang when discussing sober living.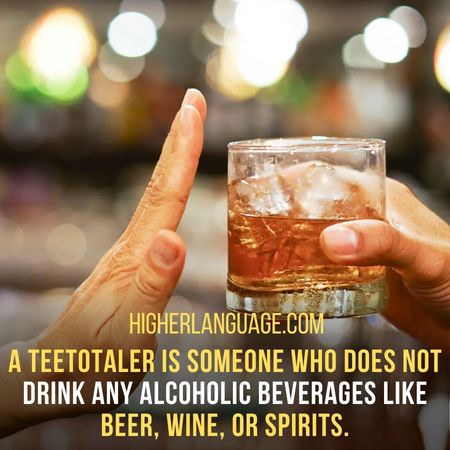 Here are some of the most commonly used slang words for sobriety:
1. Sober Curious:
This term refers to being open to exploring sobriety or a sober lifestyle without committing to it.
It refers to people considering getting sober. They explore the possibility of living free of substances.
2. Sober AF:
This is a slang term used by those in recovery to describe someone committed to living a sober life.
It shows those who are not tempted by the desire for any substance.
It describes someone going above and beyond regarding their recovery journey. They serve as a reminder that sobriety can be fun and interesting.
3. Soberly Flourishing:
This phrase describes those who have embraced their sobriety and taken ownership of their lives.
It implies that a person has made major strides in their recovery. Also, they live a healthy, productive life while abstaining from drugs.
4. Sober Squad:
This term refers to the group of people an individual in recovery surrounds themselves with who support their sobriety.
This could be a group of friends, family, or mentors who provide ongoing encouragement. They provide accountability to the individual as they remain sober.
5. Sober Badass:
This term refers to someone who has been through the recovery process.
Those who have come out on the other side with strength and resilience.
It implies that an individual's sobriety journey has made them into a more capable person. Also, they are ready to take on the world with their newfound courage.
6. Sober Warrior:
This phrase refers to those who have fought through addiction and come out on top.
It recognizes the incredible amount of courage and strength. A person must have this strength to go through the recovery process.
The person continues to make the right decisions each day. It acknowledges that a person is facing down their demons.
They are emerging victorious in the battle against addiction.
7. Sober Superhero:
This phrase is used to refer to someone who has overcome addiction.
The person is now using their strength and courage to help others on their own sobriety journey.
The term implies that an individual uses their experiences to become a beacon of hope for others. Also, they are committed to making a difference in the lives of others.
8. Sober Champ:
This term refers to those who have achieved success in maintaining their sobriety.
It acknowledges that a person has persevered through difficult circumstances.
The person is now enjoying the benefits of a life free from drugs or alcohol.
It implies that an individual's sobriety journey has prepared them to take on the world with their newfound courage.
9. Sober Rockstar:
This phrase is used to describe someone who is living a vibrant and successful life in recovery.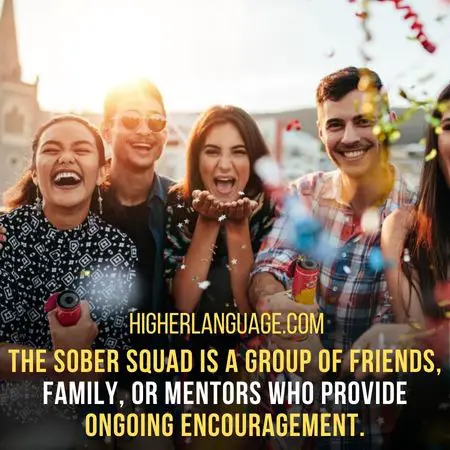 It implies that the individual has embraced their sobriety. The person is now using it to reach heights they once thought were impossible.
The term suggests that an individual is standing out from the crowd. They are now taking on new challenges with confidence.
10. Sober Badass:
This phrase describes someone who has gone through tough times in their recovery journey.
It shows someone who has persevered and emerged stronger than before.
It implies that an individual is capable of taking on any challenge that comes their way.
They have a newfound strength and courage. It sees them through the most challenging of times.
Other Commonly Used Slang Words For Sober
Slang words for being sober have evolved. As our language evolves, we use more and more slang words to describe many different aspects of life.
Below is a list of some of the most popular slang words for sober. These are used to describe someone who is not drinking alcohol or using any drugs:
1. Abstainer: Someone who abstains from alcohol or drugs entirely.
2. SoberNinja: Someone who goes out but still stays sober.
3. Teetotaler: Someone who does not drink any alcoholic beverages (e.g., beer, wine, spirits).
4. Stone Cold Sober: Used to describe someone who is completely sober. It is used for people not affected by alcohol or other substances.
5. Clean Living: Someone whose lifestyle is free of drugs or alcohol.
6. Straightedge: A person who does not drink, smoke, or recreational drug use.
7. Rock Star Sober: Describes someone who can maintain a sober lifestyle while living life to the fullest.
8. Sober as a Judge: Someone who is very strict about not using any drugs or alcohol.
9. Life of Sobriety: A person dedicated to living an entirely sober lifestyle.
10. Sober as Sunday School: Describes someone with an exceptionally high degree of sobriety.
11. On the Wagon: Describes someone who recently stopped drinking and using drugs.
12. Dry January: A challenge where people commit to not consuming alcohol in January.
13. Social Drinker: Someone who drinks socially but consumes very little alcohol overall.
14. Recovering Addict: Someone who is in recovery from a substance dependence.
15. Designated Driver: A person who agrees to drive their friends home after an evening out and abstains from drinking alcohol.
16. Moderation: It is an approach to drinking. It involves consuming small amounts of alcohol within acceptable limits.
17. Responsible Drinking: The practice of consuming alcoholic beverages in moderation. They drink within the recommended limits.
18. Sobriety Coach: A professional who helps people maintain their sobriety. By providing resources and guidance throughout the recovery process.
19. 12-Step Program: A widely used program that supports and guides recovery patients. It focuses on abstinence from drugs or alcohol. It develops spiritual awareness and moral responsibility.
20. Dry Drunk: Someone who has stopped drinking or using drugs. It has not resolved the underlying issues behind their substance use. They may still exhibit behaviors similar to those of an active addict.
21. AA: Abbreviation for Alcoholics Anonymous, a self-help organization. It provides support to people recovering from alcohol use disorder.
22. Clean and Sober: Describes someone who is abstaining from drugs and alcohol.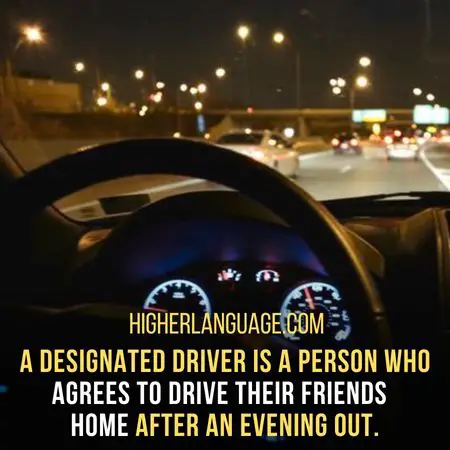 23. White Knuckle Sobriety: A term used to describe staying sober without engaging in any recovery program. It indicates that they are not using any tools for coping with addiction.
24. Sober Living: It is used to show a facility. It provides a safe, supportive environment for people recovering from substance abuse.
25. Relapse Prevention: It is a set of strategies. These are designed to help individuals identify triggers. It helps them to manage cravings so they can stay sober. It also encourages positive lifestyle changes and healthy habits.
26. Ride the Wave: A phrase used to remind people in recovery. It shows that even though cravings can be intense, they will pass and don't need to lead to a relapse.
27. Just for Today: It is used as a mantra. It encourages individuals in recovery to stay focused on their sobriety goals one day at a time.
28. Sobriety Checklist: It is a list of activities and strategies. These can be used to check in with yourself daily and assess progress in recovery.
29. Sobriety Buddy: It shows someone you trust. They are who can provide support, guidance, and accountability throughout your recovery journey.
30. Abstinence: Refraining from the use of drugs or alcohol while in recovery.
Conclusion:
Slang Words for Sober should be embraced and celebrated by sober people. Using slang words, those who have chosen to live without substance can connect.
They can create an atmosphere of camaraderie and acceptance. Slang helps to break down barriers.
It allows people to talk about their lives in a more comfortable and familiar language. It helps to spread awareness about sober lifestyles.
It shows that there is a community of support out there for those who are struggling. Also, for those who have already made the life-changing decision to live drug and alcohol-free.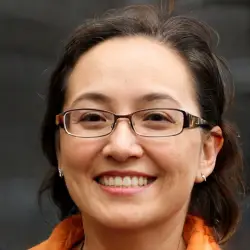 Latest posts by Elizabeth Williams
(see all)