Different slang words for police have been introduced over the centuries. These words may differ according to the region and area. They all refer to the same "the police".
In this article, different slang words for police have been discussed. You'll learn the terms. You can use them accordingly.
14 Slang Words For Police
If you've ever spent time around cops, you may have heard them throw out a few slang words here and there.
Police use their special language to communicate with each other in the line of duty.
They use some special terms when talking among themselves or with civilians. Some of these terms may seem humorous or lighthearted.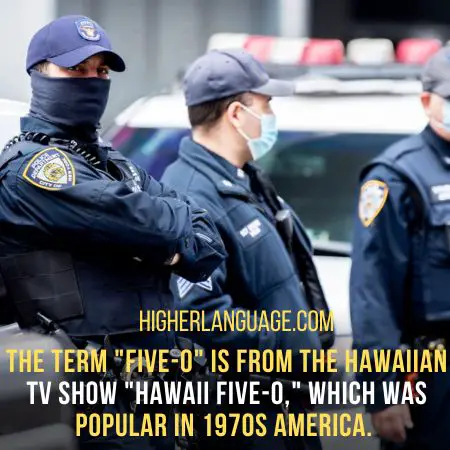 It's important to remember that behind every term is a very serious job these men and women take.
Here are a few slang words for police:
1. Cops:
Cops have come to be known as slang for police in many parts of the world. It is a widely accepted term.
It can cause some confusion and offense when used incorrectly. You must avoid using this term without acknowledgment of its original meaning.
Consider the context before using the word "cop" for law enforcement officers.
In professional or formal settings, it's best to use terms like "law enforcement officer".
This shows respect for their profession and upholds the gravity with which law enforcement should be treated.
2. Five-O:
Slang words for police officers like "Five-O" have been around for decades and are still used today.
The term is believed to come from the Hawaiian TV show "Hawaii Five-O," which was popular in 1970s America.
It has since become a cultural shorthand for law enforcement. Teenagers or young adults often use it to refer to the police.
Other slang terms include pigs, blues, and heat. It's important to treat all law enforcement with respect.
3. Gumshoe:
Gumshoe is one of the most popular slang words for police officers. The term originated in America during the 1920s and 1930s.
It was a time when detectives were often called "gumshoes." This likely came from their tendency to sneak around quietly and unnoticed.
Over time, it became a way of referring to any law enforcement official, regardless of rank or job title.
Today, this word is used in formal and informal settings to refer to police.
It's one of many colorful terms that remind us of our shared history with these brave people.
4. Dick:
Police officers have a variety of slang words that they use to refer to each other in the line of duty. One of the most common names is "Dick".
It is a term used by many police officers all over the world.
The origin of this name is uncertain, but it's been around for generations and is still widely used today.
Sometimes, it's even used as a nickname among friends or colleagues within the force.
So next time you hear someone refer to a police officer as "Dick", don't be surprised. It's just their way of showing respect.
5. Barney:
Barney has been a popular slang term for police since the nineteenth century.
The phrase comes from a character called "Officer Barney" in the 1881 British comic magazine Punch.
It was used to refer to someone overly enthusiastic and zealous in their efforts to enforce the law. Its origin is unclear.
It has become a well-known reference to police officers throughout the English-speaking world.
This slang term can be heard in many different contexts.
For example, people joke about being pulled over by an enthusiastic officer to more serious references when talking about interactions with police.
Regardless of how it's used, Barney is here to stay as one of our most commonly used slang words for police.
6. Fuzz:
The origins of this term remain unclear. Many believe it comes from the texture of a police officer's uniform.
The heavy fabric of traditional uniforms was rough and sometimes described as "fuzzy". Others suggest it is related to the term "fusilier".
It was used by military troops equipped with rifles. It has been widely adopted over generations.
It remains popular amongst both law enforcement personnel and. These days, "fuzz" is used as a friendly term for police officers.
It can be heard in casual conversations or even in popular culture. Although police work is serious business, sometimes it's important to lighten up.
7. Pig:
With the rise of social media, there has been an increase in the usage of slang words for police. One such term is "pig".
It originates in a derogatory reference to police as having the same greed and gluttony as pigs.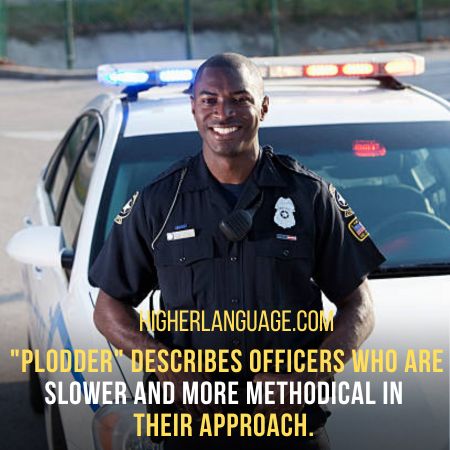 This term is often used in jokes or complaints about law enforcement. It should be noted that this expression can be seen as offensive by some people.
Its use should be avoided in certain settings. It's worth familiarizing yourself with these terms.
It will help you that you know when they are being used around you and what their meanings are.
Knowing the context of these terms can help improve communication. It will also improve understanding in a variety of different situations.
8. Smokey:
If you're out and about and hear somebody say "smokey", they are likely referring to the police.
This term has become so popular that even law enforcement agents use it. It's slang for saying "the fuzz" or "the boys in blue."
While this term is often used in jest, it should still be taken seriously. After all, Smokeys are there to keep us safe.
Next time you hear someone refer to the police as smokey, remind them to obey the laws and respect law enforcement officers.
9. Popo:
Popo is one of the most common slang words for police. It's often used in informal settings or to refer to law enforcement in a lighthearted tone.
Popo has been around since at least the 1950s and is derived from the Spanish term "la policía," which means "the police."
Rap lyrics and other popular culture references have also used the word.
Its origin is unknown, and popo started as street slang before becoming more accepted.
Whatever its history, popo remains an important part of modern slang language. It is sure to stick around for years to come.
10. Nicker:
Nicker is one of the most commonly used slang words for police. It's used as joking, as people make light of the situation when talking about law enforcement.
The term dates back at least to the 1940s and likely much earlier. It's thought that the word "nicker" comes from a combination of two older terms.
One term is "nick," which was slang for arrest. Another is "er," a suffix denoting someone doing something.
Thus, nicker could mean someone who arrests or captures criminals. It can be used as a verb to investigate or pursue someone suspected of criminal activity.
It's best to be mindful of your rights and respectful of law enforcement officers.
11. Plodder:
"Plodder" is a slang word for police officers. It describes those who are slower and more methodical in their approach.
In other words, these cops take their time and don't rush into things.
They may not be the most exciting type of cop around, but they can get the job done right if given enough time.
That's why plodders are so valuable when solving crimes. They may not be flashy or fast-acting, but they can often pick up on small details that others might miss.
If someone refers to a police officer as a "plodder," know that this person is doing justice to law enforcement agents.
12. Mountie:
Mounties are a common slang term for police officers. It is especially used for those of the Royal Canadian Mounted Police.
The phrase has become a popular term for the police. It reflects the iconic image of Canada's law enforcement as tough but fair.
It can also be used humorously, depending on the context. The origin of this particular term is unclear.
It's believed to have been coined during World War II. It was when Canadian soldiers were called "mounties" due to their distinct appearance.
Today, people jokingly refer to the police as "mounties" or "the boys in red."
13. The Man:
"The Man" is one of the most common slang words for police officers. It's an informal way of referring to law enforcement, usually with sarcasm or defiance thrown in.
In some cases, it may be used as a derogatory term for police. It has also become a term of endearment among those who appreciate their work.
The phrase can also warn about potential trouble from the authorities. So watch out next time you hear someone mention "the Man" around you.
Whatever its connotation, "the Man" remains a timeless reference to police officers worldwide.
14. The Heat:
The term "the heat" is often used as a slang word for police. It might be used between friends to refer to the cops.
It is usually used when they try to avoid them or don't want to attract their attention. The phrase can be used in more serious contexts.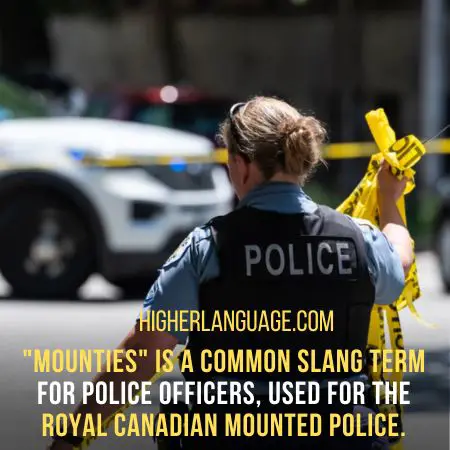 Situations, such as when discussing a recent encounter with law enforcement. It's important to remember that heat isn't always negative.
It's simply another way of referring to the police. Understanding this popular slang term will help you stay up-to-date on modern vocabulary.
It will give you insight into how laws and law enforcement are viewed.
Conclusion:
Slang words for police can vary depending on which part of the country you're in.
These terms can range from somewhat endearing to downright derogatory. It depends on where you live and who you speak to.
Remember that officers have an important job regardless of what they're called. They deserve our respect.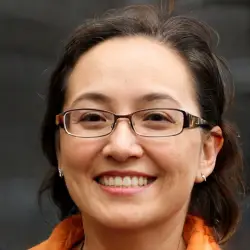 Latest posts by Elizabeth Williams
(see all)