Slang words for motorcycle open a way of conversation between two motorcyclists. The slang words are known widely and used accordingly.
This article will help you to learn basic slang words for motorcycles. You'll learn how and where to use them to make you an experienced rider.
Slang Words For Motorcycle
When discussing motorcycles, you may hear some common slang words thrown around.
Here are a few of the most popular ones:
1. Hog:
A hog is a big, powerful motorcycle that often has a V-Twin engine. It's commonly used as an affectionate term for any large and imposing bike.
Hog is one of the most commonly used slang words for motorcycle.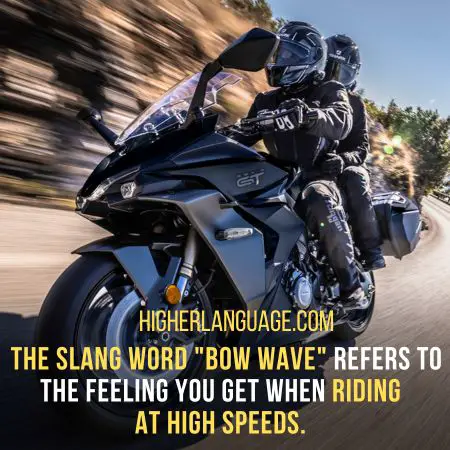 It can be traced back to Harley-Davidson, often called "The Hog" due to its size and power.
The term has since come to mean any motorcycle. So, whether you're riding a vintage Harley or a modern sport bike, you could call it your hog.
2. Cager:
This slang refers to motorcyclists who don't ride on the street. They drive four-wheeled vehicles instead, so they're referred to as "cagers".
Cager is one such term that has been around since the 1950s. It was first popularized in motorcycle magazines.
It refers to people who don't ride motorcycles and drive cars. The term reminds riders to take extra caution when sharing the road with drivers.
The drivers who are unfamiliar with motorcycle safety standards. So if you want to talk like a true biker, ensure you know your cagers from your cages.
By learning all the slang words for motorcycles, you can stay up to date with the trends and language of bikers.
With Cager as one such word, you can give a whole new level of insight into the culture.
3. Iron Butt:
An "iron butt" rides long distances on their bike. They've experienced riders and have proven their strength by riding over 1,000 miles in 24 hours.
Iron Butt can describe someone who loves to ride their motorcycle for long distances at a time.
"Iron Butt" refers to hard-core riders with impressive stamina and dedication to their craft.
Whether you're a weekend warrior or a committed cross-country traveler, if you appreciate taking your bike on extended trips, you are part of the "Iron Butt".
It's time to hit the open road and join in on one of life's greatest adventures.
4. Lane-Splitting:
Motorcyclists use this technique to pass vehicles in traffic by driving between two lanes. It's illegal in some places, but it's still widely practiced.
Lane-splitting is a popular slang term for motorcyclists. It refers to the practice of riding between lanes of traffic.
It's a way for riders to save time in congested areas. It can be especially useful in bumper-to-bumper traffic.
Despite its usefulness, lane-splitting isn't legal everywhere. The riders should always know the laws in their area before attempting this maneuver.
If you ever find yourself stuck in gridlock, try lane-splitting. It could make your journey faster – and more stylish too.
5. Motorhead:
This slang word refers to someone who loves motorcycles and knows all there is to know about them.
They're experienced riders and have a deep knowledge of the different types of bikes.
Motorhead is a slang term for motorcycle enthusiasts. Motorheads usually have extensive knowledge of all aspects of motorcycles.
They know about the make, model, engine type, and modifications. They often get together with other motorheads to ride and talk about bikes.
Whether you're a beginner or an experienced rider, if you love motorcycles, you're a Motorhead.
6. Blinder:
The term 'binder' is often used as slang to refer to a motorcycle. Many bikers use the word 'binder' when talking about their ride.
It's become an integral part of the motorcycling vernacular.
It can be said that anyone who's ever ridden a motorcycle has been exposed to this slang word for the motorcycle.
The term 'binder' also indicates the camaraderie that unites motorcyclists worldwide. It's used to refer not to their machines but also to each other.
A biker often uses the word 'binder' when referring to one of their fellow riders.
It expresses admiration for their skills and shows pride in being part of such an awesome group.
7. Bow Wave:
Riding a motorcycle can be an exhilarating experience. It's no wonder there are so many slang words for motorcycles.
One of the most iconic terms is "bow wave". It refers to the feeling you get when riding at high speeds. It's a combination of speed and power.
It creates a sense of excitement as you crest over hills or speed down straightaway.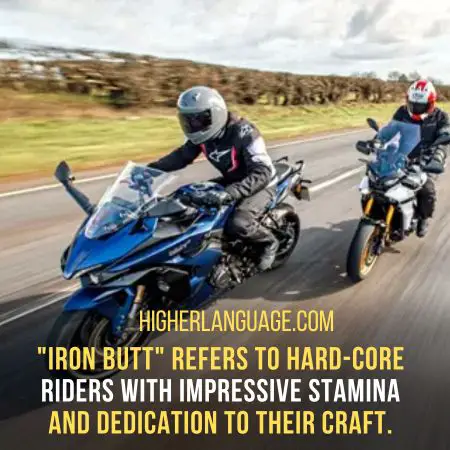 The bow wave is one of the many slang words used to describe motorcyclists and their rides. It's certainly one of the most popular.
Let your love for two-wheeled fun shine, and embrace the bow wave!
8. Hacker:
The term 'hacker' is often used to refer to a motorcycle. This slang phrase had existed since the 1950s when members of the custom bike scene first coined it.
Today, it's a general term for any two-wheeled vehicle. It can be a classic vintage ride or an up-to-date model with all the bells and whistles.
Hackers are known for their craftsmanship and passion for cycling on and off-road.
There is something special about being able to cruise around town on your set of wheels. It makes you stand out from the crowd and make a statement.
If you want a way to express yourself and add some extra character to your ride, become a hacker today.
9. Scooters:
Scooters are becoming increasingly popular as an alternative to traditional motorcycles.
They're smaller, lighter, and more affordable than their larger counterparts. It makes them accessible to a wider range of riders.
Moreover, they often come with cool features like LED lighting and Bluetooth connectivity.
But you may not know that scooter has become slang for a motorcycle in many circles.
The term is interchangeable whether you call it a scooter, bike, or moped. Both refer to two-wheeled vehicles powered by either gasoline or electric motors.
10. Superslab:
When it comes to motorcycles, they all have their unique nicknames. 'Superslab' is one of the most commonly used slang words for motorcycle riders.
It originated from the long and straight highways or stretches of roads. These are often called "Superslabs" by bikers who use them.
Other motorcyclists have since adopted the term to refer to highway riding.
You may hear this phrase when hitting the open road, cruising city streets, or riding a motorcycle.
11. Roost:
Riding a motorcycle is about feeling the wind in your hair and experiencing freedom on the open road.
And when talking about motorcycles, there's no better way than using slang. Roost is one of the most common slang words for motorcycling.
It is often used among enthusiasts. It refers to the sound you hear from a dirt bike when a motorcycle accelerates hard, its rear wheel spinning up dust.
It is a sure sign of having some fun on two wheels. Whether you're an occasional rider or an enthusiast, familiarizing yourself with these words.
They will help you stay ahead of the curve. It also helps you to join conversations with fellow riders.
12. Target Fixation:
If you're a motorcyclist, you must know the commonly used slang words for motorcycles. One used term is "target fixation".
It refers to when riders focus so much on what they aim for that they don't pay attention to the road. This can lead to accidents.
Riders need to stay aware and keep their eyes peeled while riding. Target fixation isn't a motorcycle-riding problem.
It can happen with any vehicle or activity. The key is always to remain vigilant and be mindful of your surroundings.
13. Mystery Tour:
Motorcycles have been around for a long time, and so have the slang words associated with them. A "mystery tour" is one of those terms.
It has been used to describe a motorcycle ride. This ride usually involves exploring new places or going on an adventure.
It's a great way to enjoy the open road and experience something different. Going on a Mystery Tour is like going on an adventure.
You never know where the open road will take you or who you'll meet.
It's a great way to explore and experience your surroundings in a whole new light. A mystery tour can provide you with some amazing memories of your travels.
14. Tank Slapper:
A tank slapper is a slang term used by motorcycle riders. It describes an abrupt steering input.
It causes the front wheel of their bike to oscillate rapidly from side to side.
The name comes from the fact that it can feel like you're restraining an angry animal as your arms battle against the handlebars.
They are flapping around like fish out of water. This phenomenon can be terrifying and dangerous.
Some experienced riders know how to react when it does happen. With proper technique, even tank slappers can be controlled easily.
15. Warp Speed:
If you've been around the motorcycle industry for some time, you may have heard the phrase "warp speed".
This is used as a slang word for motorcycles. The term is often used to describe the feeling of riding a powerful or fast motorcycle.
While it's not an official term, riders use it when discussing their bikes and road handling.
It's a great way to show your enthusiasm for motorcycling.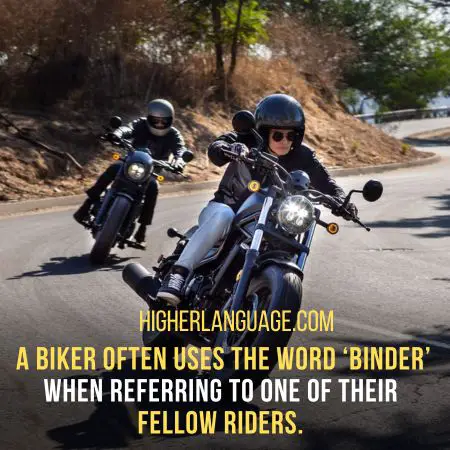 If someone says they ride at warp speed, they're referring to their love of motorcycles and the adrenaline rush they bring.
Hop on your bike and start feeling the wind in your face.
So if you ever hear someone using these words in conversation, you'll know exactly what they mean. So jump on your bike and get out there.F
Conclusion:
Slang words are an important part of any language. They can add flavor, color, and humor to conversations.
They provide a way to express emotion or attitude in ways that common words don't quite capture.
Slang words come from specific subcultures or contexts. They have their histories and meanings.
There are famous 80s slang words and phrases used for motorcycles.
They keep you up-to-date, and you can use them to make the conversation meaningful.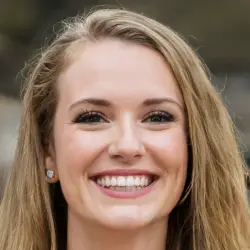 Latest posts by Sylvia Simpson
(see all)