Slang words for jewelry have been used for many centuries. Different words are used to describe different types of jewelry. These words make you stand out.
In this article, you'll learn basic slang words for jewelry. You can use them accordingly and get attention. There are also some slang words for antique jewelry.
13 Slang Words For Jewelry
When it comes to jewelry, there's more than meets the eye. There are many slang words used to describe jewelry in the English language.
Whether you're rocking a shimmering necklace or some fresh bling on your arm, people have been using slang words for jewelry for centuries.
From "ice" and "bling" to "Grillz" and "sparklers," here are some of the most popular slang words for jewelry:
1. Ice:
Diamonds have long been called "ice" because they shine bright like a diamond, just like ice. The word "ice" is thought to have originated in the 1980s.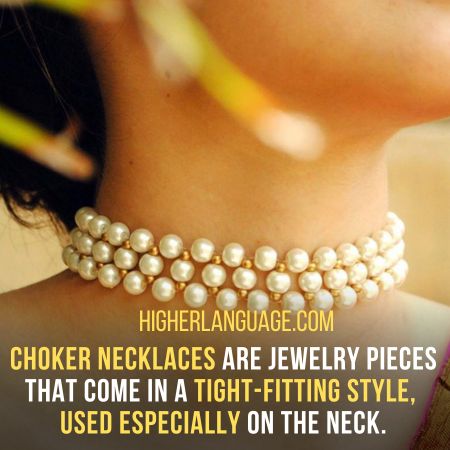 It has since become a term associated with luxurious style and luxury. When someone says they are "iced out," it simply means they're wearing a lot of jewelry.
This means expensive jewels like diamonds or other gemstones. It's easy to show your success and make a big style statement.
2. Bling:
When someone is wearing something flashy, people often use this term to describe it.
The phrase was popular in the late 1990s by rappers who liked to flaunt diamonds.
The word first became popular in the early 2000s, with hip-hop artists using it to show off their wealth.
From diamond watches to flashy necklaces and rings, bling has been used to show off an individual's style and wealth.
3. Grillz:
Grillz is an iconic fashion statement that has existed since the early 2000s. Hip-hop artists popularized the style in the early 2000s.
It has since grown in popularity among different genres of music as a form of self-expression. They are commonly worn on the teeth, hence why they're called "Grillz".
This term is used to describe silver teeth caps that are fitted onto your teeth.
Depending on the design, these can be made with diamonds, rubies, and other jewels. Grillz comes in all shapes, sizes, and colors.
It makes great conversation starters at parties or other social events.
4. Sparklers:
Sparkle is a fun phrase that is a perfect way to refer to diamond rings. Our jewelry sets us apart and makes us feel special.
Sparklers are used to describe stunning pieces of jewelry. The jewelry that makes sure you sparkle in every way possible.
Whether it's an engagement ring or something special, these sparklers will light up any room.
5. Rocks:
Rocks is another slang word people use for jewelry to describe them. This isn't referring to actual stones but rather used as an exaggeration for the shine of jewelry.
People often use this term when referring to diamond rings and necklaces. They also refer to jewelry made from other materials, such as gold.
It's also a great way to show someone how much you appreciate their bling.
So the next time you want to show appreciation for someone's jewels, don't forget to use the term "rocks".
6. Jewelz:
Jewelz, slang for jewelry, has been around since the early 2000s. It originated in African American culture. Jewelz is a fun, casual way to talk about jewelry.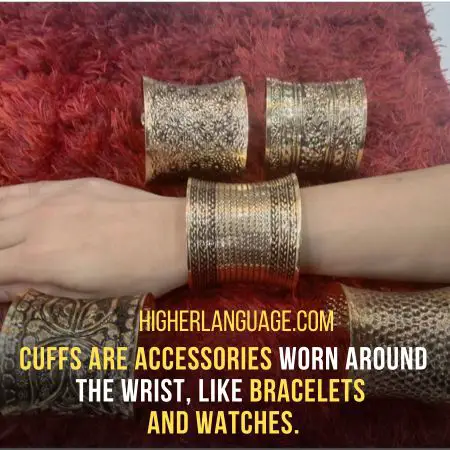 It is now widely used across many cultures and demographics. Jewelz encompasses all types of jewelry, including rings, bracelets, necklaces, and earrings.
As its popularity grows, so do its variations and creativity. Whether you opt for a classic look or something more creative, there's sure to be a slang word for it.
7. Gemz:
Gemz is a slang word for jewelry. They can refer to real and faux jewelry pieces. It may also describe a person's style or taste in accessories.
Gemz isn't always expensive. They can range from costume jewelry to high-end designer pieces.
Whether you're looking for earrings or an everyday necklace, there's sure to be a gem that fits your style.
8. Floss:
Floss is one of the most popular slang words for jewelry. It refers to flashy, showy pieces adorned with diamonds and other precious gems.
Many celebrities have flaunted their bling-bling on the red carpet and in videos. It increases popularity among teens and young adults alike.
Floss can come in all shapes, sizes, and colors, so it's easy to find something that fits your style.
So go ahead and show off your glittery side. Flaunting your floss isn't just about being fashionable. It can also be a way to express yourself.
9. Studs:
Studs are one of the many slang words used to describe jewelry. It usually refers to earrings with a post and backing instead of an ear wire.
Stud earrings can be made from any metal. Metals such as sterling silver or gold. They often feature gemstones or other decorative elements.
They're also popular because they're comfortable and easy to wear.
Other slang words for jewelry include bling, ice, rocks, iced-out jewelry, and fly pieces. No matter what you call it, jewelry is a great way to express your style.
10. Cuffs:
Cuffs are one of the slang words for jewelry. They have been around for a long time with many different meanings.
They are associated with accessories worn around the wrist, such as bracelets and watches. Cuffs can also refer to earrings, necklaces, or even rings.
Cuffs are also sometimes used to describe a style of jewelry that is bold and eye-catching.
This popular slang word will make you stand out regardless of what type of jewelry you call a cuff.
11. Choker:
Choker necklaces have been around for centuries. It has recently become a fashion statement.
These jewelry pieces are often called "chokers" due to their tight-fitting style. Chokers can range from simple velvet bands to intricate metal designs.
It can be worn with practically any outfit. Whether you prefer dainty chokers or statement pieces, there is something for everyone.
Plus, with the versatile nature of chokers, they can easily transition from day to night wear in no time.
12. Kicks:
Kicks are slang for jewelry; no denying they can add a unique touch to any outfit. It is used to describe something flashy or more understated.
Whether it's an eye-catching necklace, a ring, or cool earrings, kicks are the perfect word for them. So why not give some kicks a try?
Kicks come in many varieties. It ranges from pieces made with gemstones and metals to bold baubles with bright colors.
13. Finery:
Finery is a slang term for jewelry. It's a fun and light-hearted way of referring to the diamonds, rings, and necklaces you wear.
Whether it's a dainty necklace or an eye-catching ring, finery can make you feel beautiful.
So if you're ever looking for a new piece of jewelry, don't forget about your beloved finery.
Not only will it make you sparkle, but it'll be sure to get some. Get ready and give yourself a bit of extra glamour with some finery.
So now you know some of the most popular slang words for jewelry.
From ice and bling to grillz and sparklers, there's no doubt that jewelry always puts a dazzling spin on any outfit.
13 Slang Words For Antique Jewelry
Antique jewelry has its unique language. Here are associated slang words if you want to learn more about antique jewelry.
1. Bling-bling: This popular phrase refers to flashy, sparkly jewelry. It's usually used for diamonds, gold, or other precious stones.
2. Joolz: An old-fashioned term for jewelry. This word is often used colloquially by British speakers. It was then added in the British language.
3. Antique jewelry: Antique jewelry is an umbrella term. It is used to describe any piece of jewelry. It is especially used for jewelry which is made before the year 1900.
4. Art Deco: A distinctive antique jewelry style popular in the 1920s and 1930s. Geometric shapes and bold colors characterize this style.
5. Victorian: A period-specific style of jewelry from the 19th century. This term usually features more intricate designs than in other eras.
6. Edwardian Jewelry: This term refers to pieces made during the reign of King Edward VII of England. It was the era from 1901 to 1910. These pieces are often very ornate and delicate.
7. Retro: A term used to describe any jewelry that dates back to the 1950s or earlier. It often features bold colors like pink, turquoise, and bright yellow.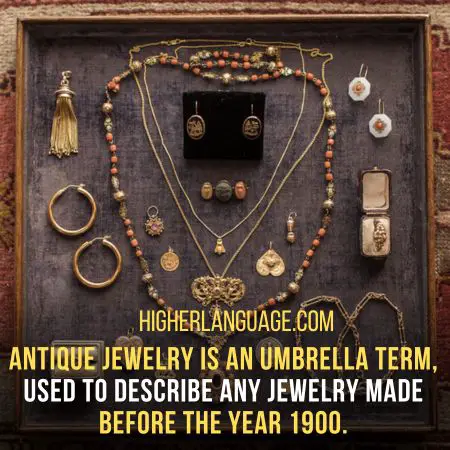 8. Icebox: This term refers to a diamond that appears large due to its quality cut.
9. Salt Cellar: A small, round brooch with pearls and precious stones set in gold or silver. The design resembles an open salt cellar from days gone by.
10. Filigree: Delicate metalwork designs featuring fine wires intertwined into intricate patterns. It refers to jewelry usually made of gold or silver.
11. Guilloche: A type of enameled metalwork featuring a repeating pattern. Interlocking curves and circles create this pattern.
12. Cameo: A portrait, usually of a woman's head, carved out of shell or stone with the background left in relief.
13. Lover's Eye Jewels: These tiny paintings were popular during the Victorian era. This word is referred to as jewelry gifts for lovers.
It often depicts one another's eyes. They are typically set in gold and have a locket back.
No matter what you're looking for, antique jewelry has something for everyone.
With a few slang words for antique jewelry, you can feel confident about navigating the world of antique jewelry.
Conclusion:
Jewelry is a must-have accessory, and it's no secret that there are tons of slang words out there to describe it.
From bling and drip to rocks, these slang terms can be a fun way to refer to your jewelry collection.
Other popular words include ice (for diamonds) and rocks (for gemstones).
Whether you're looking for an old-school term or something contemporary, these slang words for jewelry will help you express yourself in style.
So go ahead, show off your bling and drip.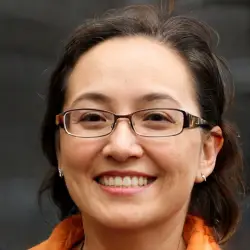 Latest posts by Elizabeth Williams
(see all)