Whether you're planning a vacation, knowing the slang words for a vacation can take the conversation up a level.
In this article, you'll learn about the famous slang words for a vacation. You can use these words when talking about a vacation with friends.
Slang Words For A Vacation
Vacations are a great way to take a break from work and school to relax and spend time with the people you love.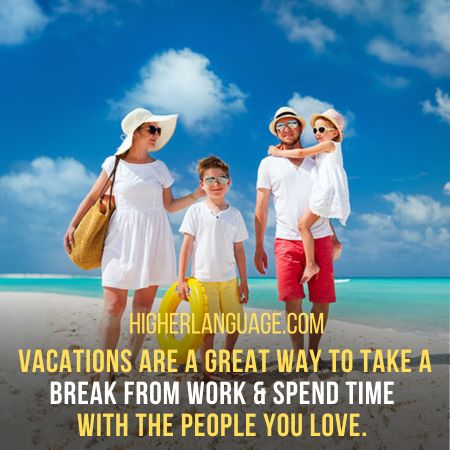 But when talking about vacations, a whole new language is often involved!
Here are some of the most common slang words used while talking about vacationing:
1. Staycation:
When you don't have the chance to go away on vacation, you might take a staycation instead. That means just staying at home and exploring your backyard.
It can also mean taking a mini-vacation within driving distance.
2. Road Trip:
If you like to take the scenic route, then a road trip is for you! These are long journeys usually driven by car (or motorhome) with many stops.
They're a great way to explore different places and enjoy the scenery.
3. Beach Vacation:
These are vacations spent at the beach, soaking up the sun and sea breeze. If you're lucky, you might even spot some dolphins or whales!
Beach vacations can be a great opportunity to relax, swim, surf, and participate in various beach activities.
4. Ski Trip:
For the more adventurous, a ski trip involves a lot of fun on the slopes. Whether you're a beginner or an experienced skier, it will be an exhilarating experience.
It will provide plenty of opportunities for amazing photos.
5. Cruise Vacation:
Cruise ships are popular for travelers looking for an all-inclusive vacation experience. Cruises offer a unique opportunity to visit multiple destinations in one trip.
You can enjoy the convenience of having all meals, activities, and entertainment provided.
6. City Break:
City breaks are short getaways for those who like to explore bustling cities. They usually involve lots of sightseeing and museum-hopping during the day.
It is followed by evenings spent at trendy restaurants and bars. It's the perfect way to get a taste of city life in a short amount of time!
7. Catching Rays:
If you spend much time soaking up the sun, you're "catchin' rays". This phrase is perfect for anyone who loves taking in some sunshine.
Whether it's hitting the beach or poolside lounging, catching rays means you're savoring those moments spent under the warm sun.
8. Hangin Loose:
One of the most popular vacation slang words is "hangin' loose." This phrase means taking a laid-back approach to life and not worrying about the little things.
Hangin' loose means staying in your pajamas all day or wearing something comfortable.
9. Livin Large:
On vacation, there's no better feeling than living large. This phrase means living in luxury and taking advantage of all the amenities your destination has to offer.
Whether going on a shopping spree or trying out exotic foods, living large is all about indulging yourself and making the most of your vacation.
10. Partying Hard:
If you're looking for late-night fun, you're "partying hard." Whether exploring the nightlife or enjoying drinks with friends, partying hard means embracing all that vacation offers.
It includes visiting local bars and clubs to stay in for a movie night. Partying hard is the perfect way to make your trip one you'll always remember!
11. Packin Heat:
If you're looking for fun in the sun, you should be "packin' heat." This phrase means you have all the necessary equipment to enjoy an outdoor activity.
It includes beach towels, sunscreen, sunglasses, and more. So grab your gear and get ready for a day of adventure!
12. Bleisure:
"Bleisure" is a combination of the words "business" and "leisure". It refers to when you add leisure activities to a business trip.
For example, if you have a work conference in another city, you may want to take an extra day and explore the area there.
13. Glamping:
"Glamping" is a combination of the words "glamorous" and "camping." It's when you take camping to the next level by adding luxuries.
It includes comfortable bedding, high-end decor, electricity, and hot showers. You get to enjoy a rustic experience while having all the comforts of home.
14. R&R:
"R&R" stands for "rest and relaxation," which is the main goal of most vacations. The idea is to take some time off from your everyday life.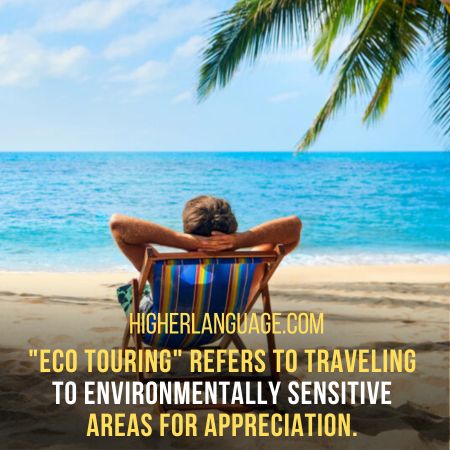 It helps to relax, recharge, and enjoy yourself in a new place or environment. Whether taking a week-long trip or just a few days, R&R is the ideal way to escape it all.
15. Travel Hacking:
"Travel hacking" refers to finding creative ways to save money on travel expenses. It includes flights, hotels, car rentals, etc.
It involves collecting and using rewards points, taking advantage of sales and discounts, or finding ways to fly for free.
16. Adventure Vacation:
An "adventure vacation" is a holiday that focuses on physical activities and exploration. It typically involves hiking, biking, rafting, kayaking, or other outdoor adventures.
It's an ideal way to engage with nature and have exciting and challenging experiences.
17. Cultural Immersion:
Cultural immersion is immersing yourself in a foreign culture through activities.
It includes visiting museums, attending traditional festivals, and learning about local customs.
It's an eye-opening way to experience a new place and better understand its people and history.
18. Eco Touring:
Eco touring is traveling to environmentally sensitive areas for education and appreciation.
It involves guided tours that take visitors to national parks, nature reserves, and wildlife sanctuaries.
Eco-touring provides a unique way to experience nature without impacting it too much.
19. Cruising:
Cruising means taking a leisurely trip on a large boat or ship. During the cruise, passengers can enjoy activities. It includes sightseeing, scuba diving, and lounging by the pool.
Cruises are great for couples who want to explore beautiful destinations. They don't have to worry about booking flights or accommodations.
20. Vaycay:
Vaycay is an informal, phonetic spelling of "vacation." It's a fun way to refer to going on holiday.
It implies that the person will be doing something exciting or adventurous during their trip.
21. Holiday:
Holiday is another commonly used slang word for vacation. This term usually refers to a longer break, such as a summer holiday, but it can also be used for shorter trips.
It's often associated with feeling carefree and relaxed.
22. Getaway:
Getaway is a term used to refer to short trips or mini-vacations. This type of vacation can range from weekend excursions to week-long holidays.
It usually involves escaping the everyday routines of life and going somewhere new.
No matter what kind of vacation you're looking for, these popular slang words will help everyone plan the perfect getaway.
From beach hopping to city exploring, there's something for everyone! So don't forget to get your slang on and ensure you have the best vacation ever.
Planning A Perfect Vacation
Planning a vacation can be overwhelming, but it doesn't have to be. With the right plan, you can ensure your dream getaway turns into reality.
Here are some tips to help make the planning process easier:
1. Book Early:
Part of planning a great vacation is booking everything as far in advance as possible. This will give you time to research all the details and ensure everything is perfect.
It also ensures you get the best flight, hotel, car rental rates, and other activities.
2. Research:
Before you book for your vacation, research the area to understand better what to expect and how much you should budget.
Look at the area's local attractions, restaurants, activities, and weather. It will help to plan accordingly.
3. Budget:
Creating a budget is one of the most important parts of planning a vacation. Make sure you know exactly what your travel costs will be.
Then, determine how much money you will need for meals, activities, and other expenses. Setting aside extra "emergency" money is also helpful if needed.
4. Stay Organized:
Create an organized plan for your vacation. It must include flight schedules, travel times, hotel bookings, car rentals, and other activities you want to do.
In case the originals are lost or stolen, it's important to make copies of important documents such as passports, driver's licenses, and credit cards.
5. Relax:
Finally, don't forget to relax and enjoy your vacation! All of the planning is done now, and you can sit back, relax, and take in all the sights and sounds of your destination.
Don't forget to take plenty of pictures to share your memories with others when you get home!
6. Pack Smart:
One last tip is to pack smartly! Ensure you bring all necessary items, such as clothes, toiletries, and medicines.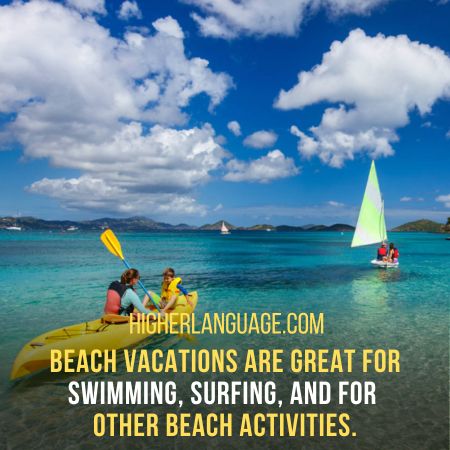 Don't forget to bring a few things for entertainment like books or a portable music player.
Check the weather before you leave to plan what kind of clothing you'll need. Overpacking can be a big hassle, so don't forget the basics and stick with them!
7. Have Fun:
Don't forget to have fun no matter what kind of vacation you go on! It's not about how far away you are or how much money you spend.
It's all about making memories and enjoying your time away. So relax, explore the area, and take plenty of pictures.
That way, you can share your experiences with others long after the vacation. Bon voyage!
Conclusion:
Vacations are all about making wonderful memories with friends and family. Using these slang words can help ensure everyone is on the same page when planning a getaway.
So don't fear unfamiliar terms – embrace them as part of your vacation experience!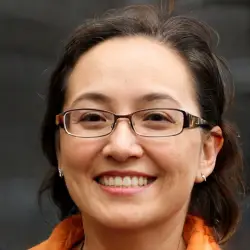 Latest posts by Elizabeth Williams
(see all)