Learning languages similar to Somali would be an exciting for learners. As language lovers always want to try something different.
Somali itself is a unique language for many speakers. So its related languages would undoubtedly have the rich culture and history.
Languages Similar To Somali
Let us have a detailed discussion at some of the languages similar to Somali and their features:
1. Oromo – Among The Languages Similar To Somali:
Oromo is an Afro-asiatic language from the Cushitic branch. This language is indigenous to the Ethiopian state of Oromia.
It is primarily spoken by the Oromo people and other ethnic groups in the Horn of Africa. It is a lingua franca in Ethiopia and northeastern Kenya.
Oromo has also the most native speakers in Ethiopia, almost 33.8% of the Ethiopian population. Also it is the second most widely spoken language in Ethiopia, with over 36 million speakers.
Writing Structure:
Oromo uses the Qubee Latin alphabet, which was formally adopted in 1991. Various versions of the Latin-based orthography had previously been used.
With the adoption of Qubee, more texts in the Oromo language were written between 1991 and 1997. In Kenya, the Borana and Waata also use Roman letters as well, but in different ways.
Grammatical Structure:
Oromo, like most other Afro-asiatic languages, has two grammatical genders:
– Feminine
– Masculine 
Moreover, the grammatical gender in Oromo is in the following ways:
– When the subjects are in the 3rd person singular, verbs also agree in gender with their subjects (he/ she).
– In English, third person singular personal pronouns have gender of the noun they refer to. These are: she, he, it, etc.
– In some dialects, possessive adjectives ("your", "my ") agree with the nouns they modify.
Pronouns In Oromo:
Most languages have a small number of essential distinctions of number and person. And those genders that play a role in the language's grammar. 
Oromo and English are examples of such languages. These distinctions can also be in the primary set of independent personal pronouns,. Some of the are:
– English they, Oromo 'isaani'
– English I, Oromo 'ani'
Then, there comes the set of possessive pronouns and adjectives, such as: 
– English mine, Oromo kan koo 
– English my, Oromo koo
Also the Subject–verb agreement (S-V) in Oromo reflects the same distinctions. Thus,Oromo is one of the languages similar to Somali.
2. Afar Language:
Afar is a Lowland East Cushitic language of approximately 2.5 million people in Ethiopia. In 2018, there were almost 1.8 million Afar speakers in the Afar, Amhara, and Somali. 
Afar is also spelled Afar Af, Afaraf, and Qafar. It is also closely similar to the Saho language, as well as Somali.
Writing Structure:
Afar had writing style of Ethiopia using the Ge'ez script (Ethiopic script). Since around 1849, the Latin script has been used to transcribe the language in other areas. Additionally, Afar is also written in the Arabic script.
Afar Alphabets:
Dimis and Redo, two Afar intellectuals, formalised the Afar alphabet. They did this in the early 1970s. The orthography, known as Qafar Feera, is also based on the Latin script.
Djibouti and Eritrea both also recognize Afar as a national language. Both countries have radio broadcasts in Afar. In Ethiopia's Afar Region, Afar is also recognized as an official working language.
a, ba, ca, da, e, fa, ga, ha, I ja, ka, la, ma, na, o, pa, qa, ra, sa, ta, u, va, wa, ya, za

A, B, C, D, E, F, G, H, I, J, K, L, M, N, O, P, Q, R, S, T, U, V, W, X, Y, Z.
Facts About Afar Language:
Here are some interesting facts about Afar language:
| | |
| --- | --- |
| Language family | Afro-Asiatic Cushitic Lowland East Cushitic Saho–Afar Afar |
| Recognized minority language in | Djibouti Eritrea Ethiopia |
| Writing system | Latin |
| Native speakers | 1,990,800 (2017) |
Thus Afar is one of the languages similar to Somali. It is an interesting language to learn for beginners.
3. Saho – One Of The Languages Similar To Somali:
It is a language of Eritrea, Sudan, and Ethiopia that is Afro-Asian in origin. Saho is from the Cushitic branch of the family. 
The Saho people speak it as their first language. Other Afro-Asian-speaking communities border this speech area. 
Dialects Of Saho:
It relates with Tigre speakers on the west and Afar speakers on the east. It has approximately 200,000 native speakers and four significant dialects. The major dialects are: 
– Asawurta
– Eda
– Tabota Hazu Hasabat-ara
– Toroa Minifero
Relation With Afar:
Saho is also related to the Cushitic Afar language, which the Afar people speak as their mother tongue.
Some linguists regard the two languages as dialects of a single "Saho–Afar language." Regardless, it has been demonstrated that the two have distinguished characters.
"The Afar and Saho have over 70% linguistic relationships. These can communicate with each other without difficulty."
Writing System:
Saho has three written versions:
– One in the Latin alphabet, which is official in Eritrea
– One in the Ge'ez script, which is official in Ethiopia
– The other one in the Ajami script, which has no official recognition
Thus, it is also one of the languages similar to the Somali.
Conclusion:
Knowing more than one language opens up a whole new world of fun. Saho and Afar are also fascinating languages.
People know very little about them. It is also beneficial to comprehend them. Similar languages will surely provide you an advantage in the language world. 
Languages similar to Somali will benefit those who want to gain experience. Also, learning new languages, one can have ability to create a sense of critical thinking on ideas as well.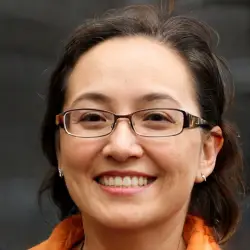 Latest posts by Elizabeth Williams
(see all)