Sanskrit is a South Asian language. It is a part of the Indo-Aryan branch of the Indo-European languages. Thus, languages similar to Sanskrit have great significance and history.
Let's dive into a detailed discussion of these lanuages to learn more about them.
Languages Similar To Sanskrit
Below are some of the languages similar to Sanskrit. Let us proceed:
1. Hindi – One Of The Languages Similar To Sanskrit:
Hindi is an Indo-Aryan language. This language is also spoken in northern, central, and western India.
Hindi has also been regarded as a standardized and registered language. After Mandarin and English, Hindi is the fourth most widely spoken language globally.
Phonology:
According to the etymology, Hindi words are traditionally split into five branches:
1. Words In Tatsam:
These are terms that have the same Hindi and Sanskrit spellings. They include words acquired from Sanskrit. It is through Prakrit that has survived unchanged, e.g. 
– Hindi karm / Sanskrit karma, "deed, action: karma"
– Hindi nm / Sanskrit nma, "name"
2. Words From Ardhatatsam:
These are older words taken from Sanskrit language. These have sound alterations after being borrowed from Sanskrit.
For example, Hindi sraj is from the Sanskrit word, srya.
3. Words From Tadbhav:
These are native Hindi terms that have been formed from Sanskrit. It is by phonological rules.
For example, Sanskrit karma, "deed," becomes Sauraseni Prakrit kamma. In Hindi km, "labor" is different than Sanskrit.
4. Words Of Deshaj:
These are not borrowed words, and they do not come from attested Indo-Aryan words. Onomatopoetic terms and words derived from non-Indo-Aryan languages come into this group.
All loanwords from non-indigenous languages are considered Videsh words. Persian, English, and Portuguese are the common source languages in this  branch. Some of the few examples are:
– Qila "fort" in Persian
– Sabun ""soap"" in English
– Kame ""committee"" in Arabic
2. Bengali – Among The Languages Similar To Sanskrit:
Bengali is an Indo-Aryan language of South Asia's Bengal region. It is Bangladesh's official, national, and most generally spoken language. 
Bengali is the world's 5th most spoken native language. Also, it is the world's sixth most spoken language in terms of total speakers.
Phonology:
Standard Bengali has 29 consonants. It also has seven vowels and seven nasalized vowels in its phonemic inventory. 
The inventory is in both Romanization and the International Phonetic Alphabet. Bengali is notable for its large number of diphthongs. These are vowel combinations that occur inside the same syllable. 
Only two of these /ou/, and /oi/ have script representations. With boundaries of 17 and 31, the total number of diphthongs is unknown. 
Stress:
Stress is primarily in ordinary Bengali. Bengali words are almost entirely trochaic.
It is with primary stress on the word's first syllable. Also, it has secondary stress on all odd-numbered syllables.
Grammatical Structure:
Bengali nouns are not gendered. Hence adjectives are not changed nearly as much. On the other hand, pronouns and nouns are somewhat declined. 
That means they also changed depending on their role in a sentence. But verbs are strongly conjugated and do not change form depending on the gender of the nouns.
Word Order:
Bengali is a head-final language that has a subject-object-verb word order. However, there are many variants on this theme.
In Bengali, postpositions replace prepositions. These are also used in English and other European languages. Numbers, adjectives, and possessors come before the noun, whereas deciders also come afterward. 
3. Kannada:
Kannada is also spoken as a 2nd or 3rd language by about 12.9 million non-native speakers. There are also 34 consonants and 10 vowels in Kannada.
Phonology:
Most consonants can be geminated. Aspirated consonants rarely occur in native vocabulary but are abundant in borrowed terms. 
Consonant aspiration is entirely dependent on the speaker, and many do not do so. An alveolar tap /ɾ/ can pronounce the alveolar trill /r/. 
/ʂ/ is the most common pronunciation of the voiceless retroflex sibilant /ʃ/. There is also /z, f/, which can be exchanged with dʒ/, /pʰ. 
Grammatical Structure:
Kannada has a canonical word order of SOV (subject-object-verb). It is typical of Dravidian languages. Kannada is a language which has three genders:
– Feminine
– Masculine
– Neuter or common
It has a gender, number, and tense inflections, among other things. Shabdhamanidarpana by Keshiraja is the most authoritative book on old Kannada grammar.
4. Lithuanian Language:
It is a Baltic language. Moreover, it belongs to the Indo-European language's Balto-Slavic branch. This language is the official language of Lithuania. Also it is one of the European Union's languages.
In Lithuania, over 2.8 million native Lithuanian speakers live. Also, there are another 200,000 speaking in other countries.
Cognates:
The Lithuanian language has many similarities with Sanskrit – the language of ancient India.
| | | |
| --- | --- | --- |
| ENGLISH | SANSKRIT | LITHUANIAN |
| Eye | ákṣi |  akis |
| Sheep | ávi | avis |
| God | devá | dievas |
| Tooth | dánta | dánta |
Thus it is observable through table that both of these languages have cognates.
Diphthongs:
According to tradition, the nine diphthongs in Lithuanian are ai, au, eu, ei, oi, ou, ie, ui, and uo. 
Some techniques also interpret them as vowel sequences rather than diphthongs. Also, the more extended component varies depending on the type of stress.
Grammatical Structure:
In Lithuanian, nouns have two grammatical genders (feminine and masculine). On the other hand, adjectives, numerals, pronouns, and participles have three genders:
– Masculine 
– Feminine
– Neuter
Every attribute must be compatible with the noun's gender and number. With an unclear gender subject, the neuter forms of other parts of speech are also in use (an infinitive, a pronoun, etc.).
5. Is Latin One Of The Languages Similar To Sanskrit?
Latin is a classical Indo-European language. It belongs to the Italic branch of the Indo-European language family. 
It became the dominant language in Italia and later across the Roman Empire.
Cognates:
Latin is also connected to Sanskrit as one of the oldest Proto-Indo-European languages. 
– mater (""mother,"" Latin) and mātṛ (""mother,"" Sanskrit)
– nox, noct- ("night," Latin) and nakta ("night," Sanskrit)
– bos (""cow,"" Latin) and go (""cow,"" Sanskrit)
Pronunciation:
The old pronunciation of Latin is renew now. It includes explicit assertions about pronunciation from:
– Writers
– Misspellings
– Ancient etymologies
– The spelling of Latin loanwords in other languages
– The historical history of Romance languages among the data sources
Vowels:
The letter U didn't exist in Latin as a separate letter. The written form V was also to denote vowels and consonants. In loanwords from Greek, the letter Y was to represent upsilon.
But some people mispronounced it as u and i. It was also in use in the native Latin words due to a mix-up with Greek words having the same meaning.
Diphthongs:
There were several diphthongs in classical Latin. The most common were ae and au. oe was relatively uncommon. Whereas ui, eu, ei was highly uncommon, at least in native Latin words. 
There has also been debate if ui is a diphthongte or not. It will be whether ui is a diphthong in Classical Latin or not.
Conclusion:
You learn Hindi, Kannada or Latin, or many other languages. Each language has some history and surprising features. These all are similar to the Sanskrit language. 
It is also easier to converse with others if you master comparable languages. It also gives you the confidence to speak or express yourself.
Learning languages that are comparable to Sanskrit can also help you communicate better. Learning any of these languages will be an excellent practice for language learners.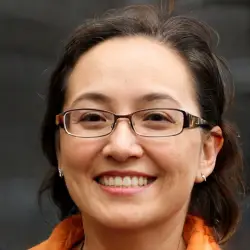 Latest posts by Elizabeth Williams
(see all)