Do you wish to learn new languages? If your really want to, then you have chosen the right place. There are many exciting languages similar to Czech.
Do you want to explore more? Let's move ahead, and you will have the advantage of learning some fantastic languages.
Languages Similar To Czech
The Czech Republic has a developed economy and a suitable living level. In fact, it is the most stable and affluent of the post-communist states. 
Some languages are similar to Czech in terms of history and characteristics. Including following 4 interesting languages:
1. Is Slovak One Of The Languages Similar To Czech?
The West Slavic language is linked to Czech and the eastern German Sorbian languages. Slovakia's official language is Slovak. The Roman (Latin) alphabet is used to write Slovak. 
Writing Structure:
They are essentially identical in written form to Croatian and Serbian. As a written document, Czechs speak the Czech language. That is also divided into literary and vernacular varieties. 
Slovak is a language spoken by Slovaks that is akin to the literary version of Czech. Both languages have slightly different terminology.
Grammatical Structure:
Slovak grammar is a little easier to learn than Czech grammar. Slovak, with the exception of Bulgarian and Macedonian, lacks articles. 
In some circumstances definiteness must be made plain. The demonstrative pronoun can be employed in front of the noun, there.
Lexicon Of Slovak And Czech:
Half of the Slovak and Czech dictionaries are similar. There are also some terms spelled differently but with the same meanings.
Moreover, there are words spelled similarly but with entirely different meanings. Let's have a glance at a few examples:
| | | |
| --- | --- | --- |
| English | Czech | Slovak |
| Riot | křik | krik |
| City | město | mesto |
| Baby | dítě | dieťa |
| Flour | mouka | múky |
Is There Any Mutual Intelligibility?
Czech and Slovak are linguistically similar and belong to the same sub-branch. The sub-branch is Southern West Slavic.
Speakers of these two languages have a lot of contacts. There has been evidence of good to exceptional reciprocal intelligibility. There is an uneven pattern in which Slovak speakers understand Czech better.
2. Is Polish Among The Languages Similar To Czech?
Both Polish and Czech are West Slavic languages that belong to the same subgroup. This implies that they are very closely connected and, as a result, they have a lot in common. 
These two Slavic languages are descended from the Proto-Indo-European language. That also flourished in Central Europe and Central Asia many years ago. 
In reality, the Proto-Indo-European language is the source of most European languages.
First Scriptures Of Polish And Czech:
The Polish and Czech languages evolved at the same time. The Czech language is claimed to have begun in a speech in the 10th century.
Although its first scriptures are from the 13th century. The first scriptures in Polish originate from the 9th century.
Is There Any Mutual Intelligibility?
Some languages are mutually intelligible. It shows that speakers of both languages can comprehend eachother. They do it without having to learn the latter's speech.
Despite the fact that Polish and Czech are both Slavic languages. They share many characteristics; they are not mutually intelligible. 
According to linguists, the oral intelligibility of Czech with Polish is 36%. At the same time, written intelligibility is 46%.
Are Polish And Czech Easier To Learn?
They are both challenging to say for an English speaker, with a number of sounds that don't exist in English. Their vocabulary is entirely different from English.
According to The Foreign Service Institute, these languages are level IV languages. This indicates learning them at a basic conversational level. You'll need at least 1,100 hours of practice (or 44 weeks).
Grammatical Structure:
The general grammatical structure of Polish and Czech is exceptionally similar. Both of these languages, for example, use declension.
Declension is a system of specified modifications of nouns, adjectives, pronouns, and numbers. That is what is unfamiliar to any English speaker.
Nominative, accusative, dative, locative, evocative, e.t.c. are the cases in Polish and Czech.
Lexicon Of Polish And Czech:
The lexicon of Polish and Czech is the most striking similarity between languages. About 1,700 terms from the Proto-Slavic language are also thought to have been absorbed by Polish. 
The Czechs have roughly 2,000 words in their lexicon. The majority of which are words that are common to both languages. Thus it is among the languages similar to Czech.
3. Croatian Language:
Croatian is a standardized form of the Serbo-Croatian pluricentric language. Standard Croatian is also based on the most widely spoken Serbo-Croatian dialect. People in Croatia speak it as official language.
Writing Structure:
Czech and Croatian are unmistakably similar in terms of script. As both utilize the Latin alphabet. The Croatian alphabet as we know it now was also created in the nineteenth century.
The Croatian language dramatically influences the current Czech alphabet.
Lexicon Of Czech And Croatian:
In terms of vocabulary, there is about a 5% to 10% overlap; in terms of syntax.
Is There Any Mutual Intelligibility?
Croatian has a lovely, lighthearted Slavic ring to it. After hearing one line, a Czech listener can always find out that Croatian belongs to the same family. 
The sounds, as well as several half-words and finishes, are similar. However, the comprehensibility of some of these "comprehensible" words is a ruse. 
This is due to the Slavist/Czech-Croatian False Friends. False friends abound in Slavic languages.
4. Is Russian One Of The Languages Similar To Czech?
The Russian language is Russia's official language. It is also the cultural language. The majority of Russians speak it as their first language. It is also a second language in some Soviet nations.
Lexicon Similarity:
Czech and Russian share remarkably similar words. Some of the examples of similar words in both languages are:
– KOZEL means goat in both languages. 
– Water (VODA)
– Sky means (NEBO, NEBE)
– The woodland (LES)
– The river (REKA)
– (RUKA) means hands
Moreover, there are some differences in vocabulary because Russian has more Turko-Mongol borrowings.
But both languages are Slavic Eastern European languages and are almost identical. There are also some cognates (words of similar origin and meaning).
Is There Any Mutual Intelligibility?
At best, mutual intelligibility is around 20–25 percent. Czech is a lot easier to understand. In unstressed syllables, vowels retain their total value. 
The first syllable always bears the emphasis. Russian vowels change sound depending on where they occur in respect to stress. 
Conclusion:
Czech is a Slavic language that is one of the more difficult Slavic languages to learn. Languages similar to Czech have significance when it comes to listing exciting languages.
Speaking a foreign language has become a necessary ability in the workplace. Companies are looking for candidates who can communicate in multiple languages. 
Throughout your career, language abilities can be a significant competitive advantage. Knowing how to communicate in a variety of languages makes you a appealing prospect on the job.
It also boosts your confidence, and allows you to earn a greater wage and advance without limits.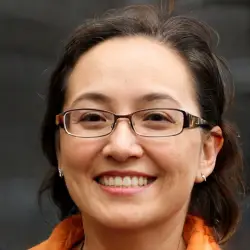 Latest posts by Elizabeth Williams
(see all)