Are you familiar with languages similar to Bengali? If not, then this article is the right choice for you.
The Bengali language is the go-to language in ethnic groups and tribes. These groups are living within and around the Bengal region.
Languages Similar To Bengali
Below is the list of languages similar to Bengali. Let's have a glance at them and learn more:
1. Assamese Language:
Assamese is the language of the Indian state of Assam. The northeast side of Assam speaks this language.
This language is the lingua franca of the easternmost of Indo-Europe. Moreover, it has over twenty-three million speakers worldwide.
Consonants:
This language serves as the region's lingua franca. Assamese consonant clusters include thirty-three consonant letters in the alphabets of Assamese. 
Each letter represents a single sound that includes a short vowel /ɔ/vowel. Sparxa barna refers to the first 25 consonant letters.
Mutually Intelligible:
Some people in India believe that Assamese, Oriya, and Bengali are mutually intelligible.
At the same time, some local dialects of one language bear a resemblance to more dialects of the other.
Bengali – Assamese Script:
The Bengali–Assamese script is also known as the Eastern Nagari script. It is a modern eastern script that evolved from the Brahmic alphabet. The Gaudi script is said to be the script's ancestor. 
The script currently has eleven vowels. These are also used to display the 7 sounds of vowels in Bengali.
Moreover, there are 8 sounds of vowels in Assamese. It includes several vowel diphthongs. In both Assamese and Bengali, all of these vowel characters are used. 
Some vowel letters make different sounds. It depends on the words. Several vowels are not pronounced while considering spoken Assamese. 
For example, there are 2 symbols for the sound of [i]. Furthermore, same is the case for the vowel [u] in the script.
2. Odia Language:
Odia, also spelled Oriya, is an Indo-Aryan language. Approximately 50 million people speak this language. 
It is the main language of the Indian state of Odisha. It is a language that is also recognized or "scheduled" in the Indian constitution (Oriya). 
There are several dialects of the language. Mughalbandi is the standard dialect and the language of education.
Compounds In Odia Language:
Compounds are more common in written Odia than in spoken Odia. Odia has:
– Six pure vowels
– Nine diphthongs
– 28 consonants (out of which three are retroflex)
– Four semivowels
– No consonant-ending words
Three diacritics are used in the written form: 
– Visarga
– Anusvara
– Candrabindu
Odia Grammar:
It distinguishes between plural and singular numbers, first, second, and third. It also has a masculine and feminine gender. 
Furthermore, the gender of the noun has no morphological implications for the pronoun.
It is a language with a lot of inflections. Nominals have number and case inflections. On the other hand, adjectives have a degree.
Origin Of Odia Script:
These provide the first glimpse of the possible origins of Oriya: 
– The script in Ashoka's edicts of the 2nd century BC at Dhauli and Jaugada. 
– The Kharavela's inscriptions in Hati Gumpha of Khandagiri.
Is Odia A Bengali Dialect?
At some time in history, it claimed that Oriya was not a distinct language. But it was rather a dialect of Bengali.  Umacharan Haldar insisted that Oriya be written in Bengali script. As it is more beautiful. 
Odia is also thought to have originated in the 10th century CE. Until the 11th century, it was nearly indistinguishable from the Bengali language. 
3. Hindi Language:
The family of Indo-European languages includes Hindi and Bengali. They are also members of the Indo-Aryan family.
They have one thing in common is that India has speakers of this language.
However, they do not have the same standing. Both Hindi and Bengali have their common origins in the language of Sanskrit.
Grammar In the Hindi Language:
To begin with, Hindi grammar uses the SOV (Subject – Object – Verb) word order in its writing. 
The second rule to remember in Hindi grammar is that everything has a gender. In Hindi, there are two grammatical genders: 
– Masculine 
– Feminine
Based On Dialects:
The Bengali language has 5 major dialect groups as a language. Some are as follows: 
– West Central
– Western Border 
– North 
– South
Similarly, Hindi is divided into far too many sub-categories. There are approximately 22 dialects of Hindi. Some of them are:
– Rajasthani
– Ceral
– Western Pahar
– Certral Palari
Which Language Is Easier?
Bengali is probably easier to learn if you have some interest in colloquial language.
But if you want to learn a literary language, Hindi is the best option. However, many people believe that Bengali has a "richer" literature.
4. Marathi – One Of The Languages Similar To Bengali:
Marathis of the Indian state of Maharashtra speaks it as their official language. It is an Indo-Aryan language. 
This language is one of India's 22 scheduled languages, with 83 million speakers in 2011. After Hindi and Bengali, Marathi has the third-highest native speakers in India.
Grammatical Structures In Bengali And Marathi:
Grammatical structures are similar in some ways. Consider the simple past tense: 
– 'I went' in Bengali would be 'Aami gelaam.' It would be 'mi gelo' in Marathi
The similarities also continue in the vocabulary. Both languages use more Sanskrit or Sanskrit-based words than Hindi. That has a significantly higher occurrence of Perso-Arabic words.
Phonology In Marathi:
The Kadamba script and its variants were to write Marathi in inscriptions. It is to write it on stones and copper plates. 
Balbodh, the Marathi version of Devanagari, is similar to the Hindi Devanagari alphabet. It is except for the use of certain words. 
Grammatical Structure In Marathi:
The grammar in the Marathi language has many forms. Following are the forms that we have in Marathi:
– Agglutinative
– Inflectional
– Analytical forms 
Marathi retains the three grammatical genders: feminine, masculine, and neuter. Marathi's primary word order is subject-object–verb. Marathi has a split-ergative pattern of verb agreement and case marking.
Let Us Wind Up:
Learning new languages is a fantastic way to stand out from the crowd. As the world becomes more international, the demand for language speakers increases.
It is also expanding as they spread their business into other areas. Understanding international literature can help us appreciate the world around us.
Languages similar to Bengali are no doubt very important. These provide you with access to a rich and diverse culture as well as many speakers with whom you can practice.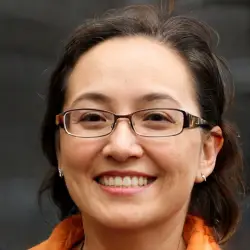 Latest posts by Elizabeth Williams
(see all)