French belongs to the Romance language family. Like most romance languages, French is also quite famous. Hence many people learn it, but how long does it take to learn French?
Learning a new language can be exciting and useful. But it is essential to look at some important factors before learning French. So let us explore them in detail.
How Long Does It Take To Learn French? 10 Lingual Factors
That is a hard question to answer, as the amount of time it will take to learn French depends on several factors.
Millions of people speak French around the world. It is the official language of 29 countries in Europe, Africa, and America, as well as many islands in the Caribbean.
Learning French can open up countless doors for you, both personally and professionally.
How much time you dedicate to learning French, your language level and motivation, and the methods you use all impact how long it takes.
Generally speaking, if you practice regularly for an hour or two each day, it can take anywhere from six months to two years or more to become reasonably proficient in French conversation, reading, and writing.
You can also study longer if you want to achieve fluency or become an expert in the language.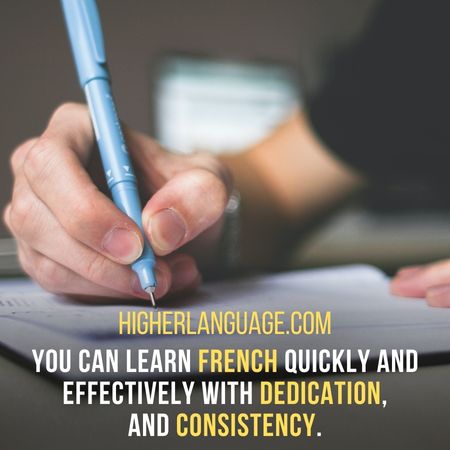 Finally, you can learn French quickly and effectively with dedication, motivation, and consistency.
Various lingual factors contribute to the learning process of the French language. Let us look at the top 10 of those factors.
1. The Level Of Fluency You Want To Attain:
How long it takes you to learn French can vary depending on the level of fluency you want to achieve.
Basic conversation and vocabulary may take a few months of study, while for more advanced proficiency in reading, writing and grammar, you may need two years or more.
1. Beginners:
If you are completely new to the French language and have no prior experience.
It is recommended that you plan to spend at least six months or more dedicated to learning French to reach an intermediate level.
2. Intermediate:
For those with some prior language knowledge, such as basic grammar and common phrases.
It can take around one to two years or more to become proficient in French.
3. Advanced:
For advanced learners who have a good understanding of French grammar and vocabulary.
It may only take several months of intensive study to become proficient.
2. What Is The Difficulty Level Of The French Language?
The difficulty level of French can vary depending on the individual. It can be a daunting language for beginners due to its unique structures and pronunciation rules.
However, with consistent practice and dedication, even those who have yet to gain prior experience in French should be able to pick up basic phrases and grammar rules within six months.
Advanced learners should expect to spend a few months in intensive study, particularly if they want to become fluent.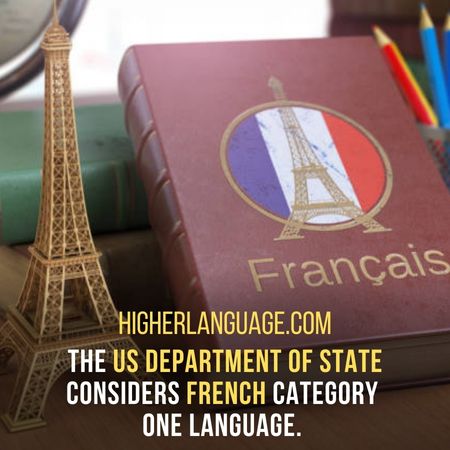 According to the statistics, the US Department of State considers French a category one language.
That means it is one of the easiest foreign languages for native English speakers to learn.
As for people who don't speak English, the French language will take a bit longer to grasp.
3. Your Native Language:
How long does it take to learn French depends on your native language.
If you come from a language family close to French, such as Spanish or Italian, you can pick up the basics of the language quickly.
However, it will take more time and effort for those coming from further away, such as the Chinese or Japanese.
Learning French grammar, pronunciation, and spelling rules from scratch would be best.
For example, Portuguese is a Romance language, like French.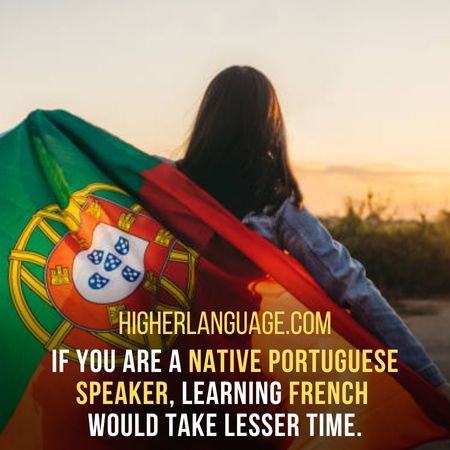 So if you are a native Portuguese speaker, it should take much less time to learn French than someone with no background in that language family.
On the other hand, if you are starting with no knowledge of the language family at all, it will take more time.
4. How Much Time You Are Putting Into Learning:
No matter which level you are starting at, the amount of time and effort you put into learning French will impact how quickly you progress.
Consistent with your practice and study, even just 10 minutes a day, can make all the difference.
A good guideline is to set realistic goals for yourself, break up long-term goals into smaller, achievable objectives and take classes or study groups to learn from.
5. How Good Is Your Support System:
Another factor in learning French is having a good support system around you.
While studying alone can be helpful at times, having friends and family willing to speak French with you or practice with you can help motivate you and make the process more enjoyable.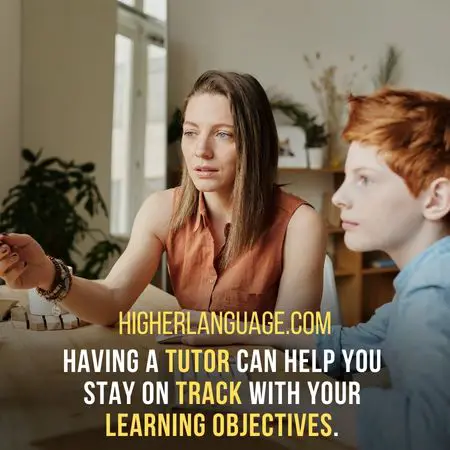 Additionally, having a tutor or taking French classes can help you stay on track with your learning objectives.
Finally, remember to have fun while you learn! Celebrate small victories, take breaks when you need them and reward yourself for progress made.
6. Your Ability To Learn A Language:
Everyone learns differently and at a different pace, so it's important to stay mindful of how you learn best.
For example, how quickly you learn French might depend on your skills, such as previous language learning experience or having a good ear for languages.
Additionally, the more time and effort you put into studying and practicing French, the faster you'll be able to learn it.
7. How To Make Learning French More Effective: 
To make learning French more effective, it's important to focus on improving your skills in understanding and speaking.
Don't just rely on memorizing vocabulary and grammar – use them in conversation with native speakers or other learners.
Also, practice using French in writing as much as possible. Focusing your learning on specific topics or skills you want to improve can be helpful.
It's also important to stay motivated and interested while learning the language. Find activities like reading books or playing games that help you learn and have fun simultaneously.
8. The Amount Of Exposure You Get To The Language:
How long it will take to learn French depends on your exposure to the language.
Learning in a classroom, attending courses, or taking private classes could take anywhere from three months to a year.
On the other hand, it could take longer if you're using online resources and self-study methods such as podcasts, videos, and apps.
Plus, getting exposure to the; language through watching movies and reading literature can help the learning process.
Getting such exposure can help you in improving your vocabulary.
9. Languages Similar To French:
French belongs to the group of Romance languages, which also includes Italian, Spanish, and Portuguese.
All these languages are very similar and share many of the same words, phrases, grammar rules, and pronunciation.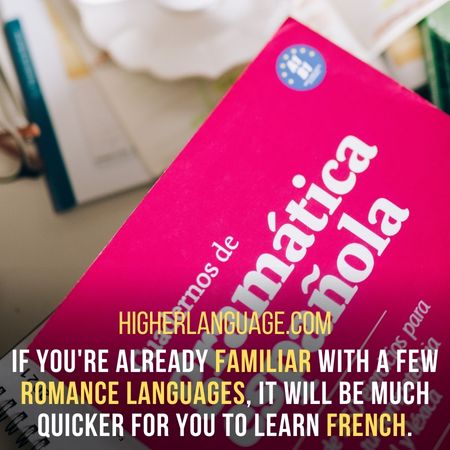 If you know one Romance language, it can make learning another a lot easier! If you're already familiar with a few Romance languages, it will be much quicker for you to learn French.
10. Is French An Easy To Learn For English Speakers:
Yes, French is relatively easy to learn for English speakers. After all, they come from the same group of languages (Romance) and have some similar vocabulary, pronunciation, and grammar rules.
For example, French and English share the verb tense of "to be" (être) and a few other words with similar roots.
Even so, both languages are still different and unique in their ways. That being said, learning any language takes time and effort.
How much you learn and how quickly depends on your commitment level. If you dedicate enough time, you can become proficient in French in a few months.
4 Useful Tips For Learning French
Although learning a language depends on the learner himself, some tips will help you in enhancing your process and become fluent in the language more quickly.
Here are four useful tips to help you in learning French:
1. Practice Every Day:
The most successful language learners devote time to practice daily. Practicing language helps you go over the concepts again and again. That helps in memorizing them.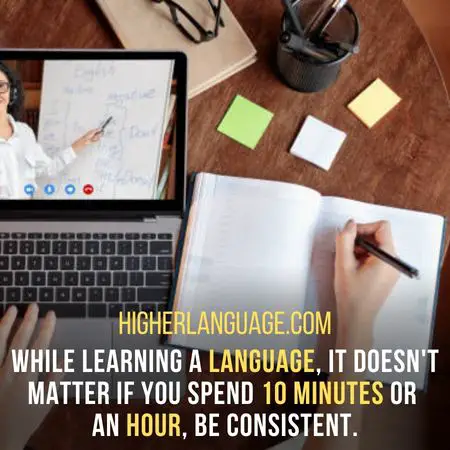 It doesn't matter if it is for 10 minutes or an hour; make sure you are consistent and set goals for yourself. Mostly through practicing, you can learn quicker.
2. Listen And Speak As Much As You Can:
If possible, take a class or find a native French speaker to talk to. There are language groups and communities online that can help the new learner in practicing the language.
Or you can practice the spoken language with your tutor or peers to help polish your skills.
That is a great way to learn conversational French and ensure correct pronunciation.
3. Find Learning Materials:
Take advantage of online resources like YouTube videos, apps, blogs, books, and even podcasts if you have the time. You can also join a language course if possible.
Finding the right material that fits your learning ability is the key to learning a new language.
All these can be used as tools to help you become fluent in French.
4. Be Patient:
Learning French is a long-term commitment. It's not something that happens overnight, so don't get discouraged if it's taking longer than you expected.
You might many mistakes and require lots of patience to reach your goal,
Instead, take your time and enjoy the process. Slowly and steadily, you will be able to reach your goal.
Final Thoughts:
So, to answer the question, How long does it take to learn French? That depends entirely on you and your learning style.
It's possible to become fluent in a matter of months, but it will take much longer for most people.
Learning is a personal and individual process. Most of it depends on the person himself.
But of course, some outside factors can help in enhancing your learning process. In this article, we looked at those factors in detail that will be helpful to you.
There's no set timeline for language learning, so be patient with yourself and enjoy the journey.
With enough practice and dedication, you might be surprised by how quickly you become proficient in French.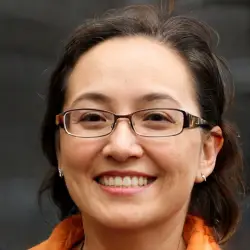 Latest posts by Elizabeth Williams
(see all)