Slang words for vibe are an invaluable tool when trying to convey an emotion in any given situation.
Slang Words For Vibe
Slang words are used to describe a person's vibe or attitude. It is part of the vocabulary in many groups and communities.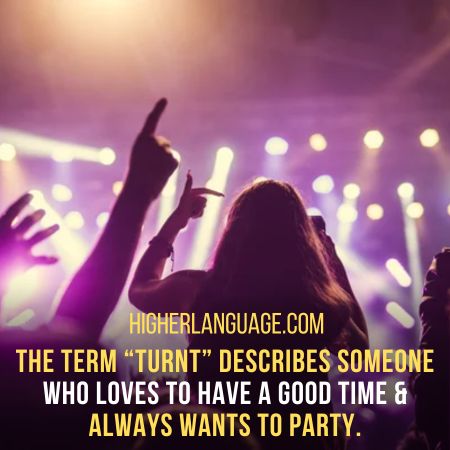 It can help people express feelings or attitudes that may not be easy to put into words otherwise.
Here are some slang words commonly used to describe someone's vibe:
1. Chilled:
The term "chilled" describes someone who has a relaxed attitude and isn't easily stressed. They take life as it comes and don't get worked up about the small things.
People who are chilled usually have a positive outlook. They can stay calm even when things don't go as planned.
2. Litty:
The term "litty" describes someone with an upbeat, fun-loving attitude and who is always looking for the bright side of life.
They love getting together with friends and having a good time. People who are litty tend to be very outgoing and enjoy meeting new people.
They're always up for an adventure and don't shy away from taking risks.
3. Smooth:
The term "smooth" is used to describe someone who has an effortless charm and charisma. They move with ease, whether it's in conversation or physical activity.
Smooth people tend to be very confident and aware of their impact on others. They often come across as self-assured.
They have a certain presence that makes them stand out from the crowd.
4. Lowkey:
The term "lowkey" describes someone who prefers not to draw attention to themselves. They prefer to stay in the background and take a more subtle approach to life.
People who are lowkey tend to be introspective. Mostly, they have a good understanding of their thoughts and feelings.
They don't seek the spotlight but still manage to make an impact on those around them.
5. Turnt:
The term "turnt" is used to describe someone who loves to have a good time and always wants to be the life of the party. They enjoy going out and having fun with their friends.
Whether it's a wild night on the town or an intimate gathering at home. People who are turnt tend to be extroverted and full of energy.
They're always up for a good time and aren't afraid to let loose.
6. Chill:
The term "chill" is used to describe someone who has an easy-going attitude. They are comfortable in almost any situation.
They don't need a lot of stimulation and are content with spending time with the people they care about. Chill people tend to be relaxed and laid-back.
They don't let the little things bother them and can easily adapt to changing circumstances.
7. Focused:
The term "focused" describes someone who is goal-oriented and driven.
They have a clear vision of what they want to achieve and work hard to make it happen.
People who are focused tend to be highly organized and have a great sense of motivation.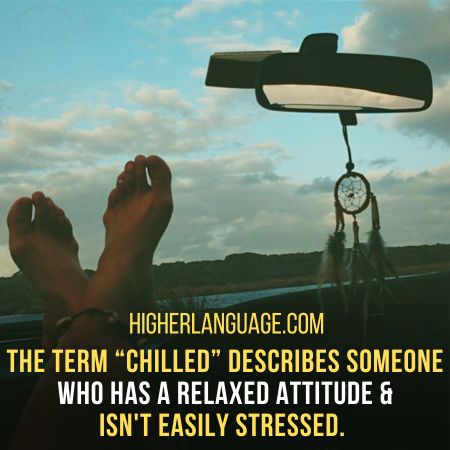 They can tune out distractions and remain level-headed even in the face of adversity.
8. Laid Back:
The term "laid back" is used to describe someone who takes life as it comes and doesn't get too worked up over small things.
They enjoy going with the flow and easily stay relaxed in most situations. People who are laid back tend to be patient and understanding.
It allows them to navigate their way through even the toughest of times with ease.
9. Cool:
The term "cool" describes someone who is chill and easy-going. They don't take life too seriously, preferring to focus on having fun and living in the moment.
Cool people tend to be spontaneous and adventurous, never shying away from taking risks or trying something new.
10. Good Vibes:
People often describe something as "lit" or " hype" when it has a good vibe. This means that the atmosphere is exciting and upbeat.
Someone with an infectiously good mood might be described as having "positive vibes" or being "on fire".
11. Bad Vibes:
In contrast, something with a negative vibe might be described as "sus" or "spooky".
Someone with bad vibes might be seen as giving off an uncomfortable energy. People may use terms like "bad juju" or "off-kilter" to describe a negative vibe.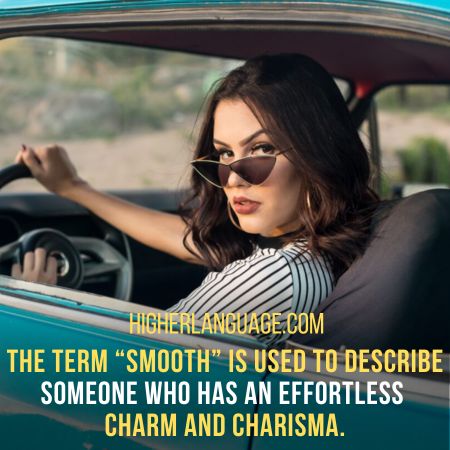 12. Gr8:
This classic slang term is used as an abbreviation for "great". This is one of the common slang words for vibe.
Use this word to express your enthusiasm or excitement for something.
13. Lit:
This expression has been around since the early 2000s and is still popular in today's culture.
It is commonly used to describe something exciting or fun.
14. Yup:
This slang term is often used as an affirmative response or agreement.
It can also be used to express enthusiasm and approval for something.
15. Yas:
This expression is a spin-off of the classic "yes". It has become increasingly popular recently.
Use this word to show your support for an idea or opinion.
16. Goals:
This slang term is commonly used to show admiration and approval for someone or something.
It is often used to describe an ideal situation or a person that you look up to.
17. Keepin it 100:
This expression shows you are being honest, keeping it real, or staying true to yourself.
Use this phrase when you want to emphasize your sincerity and commitment.
18. On Point:
This slang word often describes something excellent, accurate, or impressive. Use this term to praise someone for a job well done.
These terms give us a better understanding of how different people can have various vibes and attitudes.
Whether someone is focused, laid back, smooth, or cool, it's important to recognize and appreciate their unique traits. After all, life would be pretty boring if everyone was the same!
Other Slang Words For Vibe
Slang terms for this feeling have become increasingly popular as the idea of vibes continues to gain popularity.
Here are some slang words that you can use to describe a person's vibe:
1. Chill: A laid-back, relaxed atmosphere and attitude.
2. Litty: High energy, upbeat and fun.
3. Lit: A feeling of enthusiasm and positivity, often experienced at a good party or music event.
4. Lit AF: Very high energy and joyful; wild and crazy.
5. Crunk: A feeling of wildness or recklessness.
6. Vibey: An atmosphere or person with a certain vibe, energy level, or feeling.
7. Positive Vibes: A calming, peaceful atmosphere filled with love and happiness.
8. Good Juju: A contagious positive vibe or energy; an infectious attitude of optimism.
9. Groovy: Cool and laid-back; mellow and relaxed.
10. Hype: Exciting and energetic, with a feeling of anticipation.
11. Fire: Intense and passionate; inspiring and motivating.
These slang terms describe the atmosphere or energy in a certain space. It can also refer to an individual's vibe.
Knowing these words, you can better understand how to adjust your vibe and create a positive, uplifting atmosphere for yourself and those around you.
Conclusion:
Vibes are a combination of emotions and feelings from someone or something. It's not always easy to put into words, so slang terms have been created that help to capture certain vibes.
Slang words for vibe describe different types of people and personalities. It's important to remember that everyone has a unique personality.
It's important to respect one another's vibes and take the time to appreciate all the different kinds of energy in the world.
With so much diversity, it's no wonder that slang words for vibe are so popular today!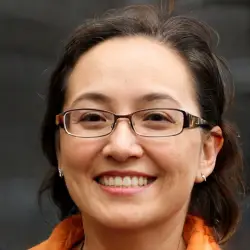 Latest posts by Elizabeth Williams
(see all)