Do you also wish to learn languages similar to Kurdish? If yes, then you are at the right place. 
After Persian and Pashto, Kurdish is the third most widely spoken Iranian language. In the same way, languages similar to Kurdish are also famous languages.
Languages Similar To Kurdish
Let us look at some significant languages that are similar to Kurdish. Let us proceed to learn more about them:
1. Is Persian One Of The Languages Similar To Kurdish?
The Persian language is a Western Iranian language. It belongs to the Indo-Iranian subdivision of the Indo-European languages. That is an Iranian branch. 
Persian is a multi-centric language. It exists officially in three mutually intelligible standard forms. These forms are
– Iran
– Afghanistan
– Tajikistan
Modern Persian:
The Modern Persian is also a descendant of Middle Persian. Thus, it was one of the official languages of the Sasanian Empire (224–651 CE). 
Also, it was, in turn, a descendant of Old Persian. That was also spoken during the Empire of Achaemenid. It originates in southwestern Iran's Fars (Persia) area.
Grammar In The Persian Language:
Persian grammar is the grammar of Persian. It is also in use in Afghanistan, Iran, Tajikistan, and Uzbekistan. This language usually has dialectal varieties. 
Many other Indo-European languages have a similar structure of grammar to Persian.
Morphology Of Persian Language:
Persian morphology is also dominated by suffixes. It is with a minimal number of prefixes. Verbs can communicate tense and aspect. 
In modern Persian, there is no grammatical gender. Also, the pronouns are not displaying the natural gender. 
In other words, pronouns in Persian are neutral in their gender. The same pronoun (pronounced as "ou") refers to a feminine or a male topic.
Syntax Of Persian:
The structure of standard declarative sentences is as follows: 
– The sentences with optional subjects.
– Mandatory verbs follow objects.
– Moreover, if the object is specific, prepositional phrases precede it.
– It is also followed by the word r.
Vocabulary In The Persian Language:
Persian makes considerable use of affixes, nouns, stems, and adjectives. It is in the construction of words. 
Derivational agglutination is in use extensively in Persian to create new words. These new words are from adjectives, nouns, and verbs. 
Compounding is a common way for new words to emerge. It is the joining of two words that exist to create a new word.
Essential Facts About the Persian Language:
Some of the exciting and essential facts about the Persian language is as below:
– Persian was the first language in the Muslim world to break the monopoly of Arabic on writing.
– Persian poetry has become a tradition in many eastern courts. 
– The Ottomans in Anatolia, the Mughals in South Asia, and the Pashtuns in Afghanistan utilized it. 
– They utilize it as a bureaucratic language.
2. Armenian Language – One Of The Languages Similar To Kurdish:
Approximately 5,924,320 people globally speak the Armenian language. This is according to Ethnology. (in the census of 2001). 
The official language of the Armenia Republic is Eastern Armenian. It is also a former Soviet republic in the Caucasus. 
Many of them can also communicate in Russian. Today, around half of speakers of Armenian live outside the country. The majority of them are Western Armenian speakers.
Dialects Of Armenian Language:
The word Armenian refers to 2 distinct variations of the language. Each language has its own dialect. Armenian is also divided into two types:
– Eastern and
– Western.
Modern Armenian:
Armenia is a primary country. It includes Armenian communities in Iran, Azerbaijan, and modern Eastern Armenian. Before the Armenian Genocide, Armenians in Turkey, Anatolia, spoke the Western Armenian language. 
Armenian communities in the US, Middle East, Europe, and Australia, use this language.
The Armenian Apostolic Church still uses Classical Armenian (Grabar). It is also a fifth-century classical form of this language. It served as the literary language until the nineteenth century.
Grammar Of Armenian Language:
The following are the essential characteristics of Armenian nouns:
– There are no gender divisions.
– This language have two numbers (plural and singular).
– There are no gender distinctions.
Cases Of Armenian Nouns:
Moreover, the Eastern Armenian nouns have some cases of pronouns. The seven cases are as follows:
– Dative
– Ablative
– Accusative
– Instrumental
– Locative
– Genitive
– Nominative
The locative case is absent in the Western Armenian language. The endings of the accusative/ nominative and dative/ genitive cases are identical. 
Verbs In the Armenian Language:
Armenian verbs also have a variety of endings that differ by dialect. The primary verbal categories are also summarized below:
Every verb stem is also divided into two parts, known as bases. The simple past tense and past participle are represented by one. All other participles and tenses are expressed in different ways.
There are three different ways to conjugate a verb. They are as follows:
– Subjunctive, conditional, Indicative, and imperative moods are the 5 types of moods.
– Present, preterite, imperfect, and future are the 4 tenses of the Indicative mood.
– Two tenses exist in the subjunctive mood.
Order Of The Words:
In Armenian, the word order is also  S-V-O. However, various arrangements are possible. Because explicitness of cases define the role of words in the sentences.
Many words of various languages are also from the Armenian vocabulary. These languages include Persian, Greek, and Turkish. 
Many words that are also borrowings from Russian are in Eastern Armenian. Many words in Armenian were from the Iranian languages in ancient times.
Essential Facts About the Armenian Language:
Some of the essentials facts about Armenian language are as follows:
– Three extra letters were also added in the twelfth century to accommodate foreign words. It brings the total number of letters to 36. Those letters were "և, ֆ, o."
– The Armenian language also has different punctuations than the Western languages.
– Each letter had a corresponding number. Thus, Armenian letters were more in use than numbers in ancient mathematics.
Is Kurdish A Hard Language To Learn?
Learning Kurdish can also be difficult in terms of grammar and learning tools. That is especially if you don't understand any Middle Eastern languages. The Kurmanji dialect may be more uncomplicated for speakers of European languages.
Thus, it is because it employs the Latin alphabet. The Surani dialect uses the Arabic script. The difficulty of learning Kurdish will be primarily determined by learning abilities.
It is crucial to understand study approaches and memorizing tools. That is if you're new to studying languages.
Conclusion:
To communicate, one can employ tone of voice, emotions, and, of course, words. Furthermore, learning languages that are comparable to a target language is beneficial.
It enables us to learn about the cultures of different countries. When communicating with others, you must use words. Languages that are comparable to Kurdish are equally important. 
Languages similar to Kurdish also have their importance in history. By learning these languages is a treat for any language lover.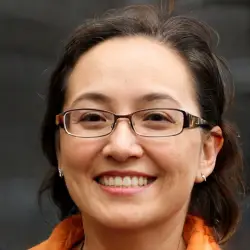 Latest posts by Elizabeth Williams
(see all)